Teaching students with special needs about money can be challenging.  Luckily there are apps like Attainment's Dollars & Cents to help with these 3 money skills: Spending Money, Counting Coins, and Making Change.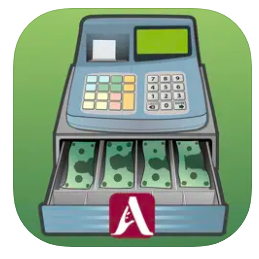 According to the app's description:
"Dollars and Cents is a great way to integrate functional activities into your math curriculum.  It's ideal for adolescents and adults with developmental disabilities, including autism…"
Here are the different skills broken down:
Spending Money: students shop for items and pay for them with computer cash, using the exact amount or the next-dollar approach
Counting Coins features 4 different activities: naming, matching, sorting, and vending machine
Making Change: the most advanced program, students function as store clerks, entering purchases and giving back change
Overview of Dollars and Cents:
Realistic graphics

Age-neutral content
Easy-to-use interface
Speech supports
Unified management system
Select coins and bills for each user
Choose between U.S. and Canadian currency
Access Dollars and Cents with single or two-switch scanning
There is a lite/free version with limited features or you can purchase a subscription to unlock every feature
Click here to learn more!