If you're looking for an app to help identify bills, check out Cash Reader.  Cash Reader is a money-reading mobile app designed specifically for individuals who are blind or visually impaired.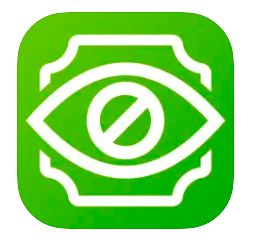 To use the app, simply point your phone's camera at almost any banknote and instantly hear the value.  If you want to be more private, the app can also transform banknote value into a series of vibrations.  
A neat feature of Cash Reader is that it is fully accessible with VoiceOver and supports Siri Shortcuts.  Using voice commands, you can quickly open the app or switch identification to another currency.
Overview of Cash Reader:
According to the app's description, the app identifies the largest number of world currencies
Assistive technology that reads money value aloud with ease

Switch to silent mode and the banknote denomination will be transformed into vibrations

Optimized for use with iOS VoiceOver and Android TalkBack
Point your phone's camera in a direction of a note and the app will tell you the denomination in real time; no need to worry about the angle, light, or focusing!
Features large contrasting characters for individuals with visual impairments
Reliable offline application works without an internet connection
The free version recognizes only two or three lowest denominations for every currency
The full version is available for purchase in the app with a 14-day free trial

The full version unlocks unlimited access to all banknote denominations
Click here to learn more!