As I wrote yesterday, kitchen fires are the number one cause of home fires.  While they can begin on the stove, they can also start in a microwave.  Luckily, there are products like SmartMicro to help eliminate fires.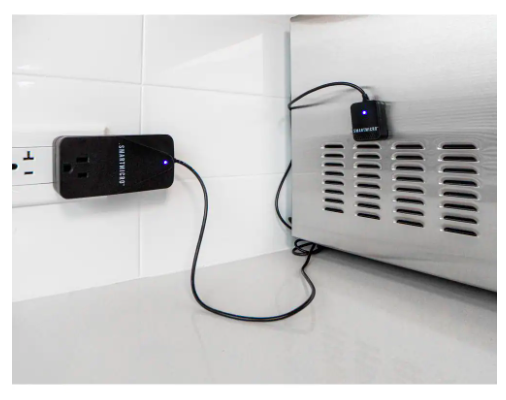 Microwave ovens left unattended regularly cause build evacuations.  Did you know U.S. fire departments respond to more than 2 million false and nuisance alarms every year?!  SmartMicro helps prevent unnecessary alarm activations and fires by interrupting power to the microwave at the first sign of smoke.  It is ideal for colleges/universities, hospitals, corporate offices, hotels, and more.  
Overview of SmartMicro:
Advanced sensor technology that interrupts power to the microwave at the first sign of smoke

Fully automatic reset: power is automatically restored after the area around the vent has cleared

Easy to install:

Mount the magnetic sensor to the microwave just above the exhaust vent slots

Plug the control box into an outlet

Plug the microwave into the control box

Compact design

Dramatically reduces alarms and nuisance calls

No batteries required
Click here to learn more!