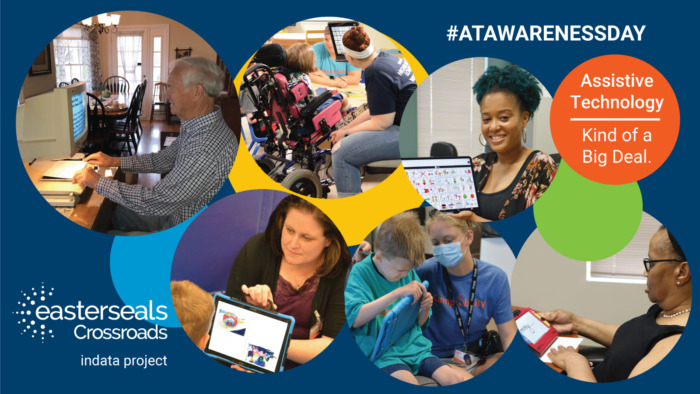 What's the big deal about #ATAwarenessDay today, March 1st?! Celebrating things that help people hear, read, learn, walk, speak, type, write, eat, remember? Yep – Assistive Technology. It's kind of a big deal!
The definition of assistive technology (AT) may vary for each individual.  However, the federal definition is as follows:
"An assistive technology device is defined as 'any item, piece of equipment, or product system, whether acquired commercially off the shelf, modified, or customized, that is used to increase, maintain, or improve functional capabilities of an individual with a disability.'"
US Congress has designated today as National Assistive Technology Awareness Day! This day honors people with disabilities who require AT to increase their independence in education, workplace, community, and recreational activities. The day also recognizes the innovation of researchers and the complete dedication of AT specialists and program providers who operate AT programs across the US and US Territories so that millions of individuals can acquire low-cost and often no-cost AT.
We'd love for you to celebrate #ATAwarenessDay with us by sharing your own stories, photos, and experiences with us on Facebook, Twitter, or Instagram! Don't forget to hashtag #ATAWARENESSDAY
Happy National #ATAwarenessDay!
Click here to learn more about all the AT programs for each state and US Territory.
Click here for additional AT resources.