Yesterday I wrote about the C-Pen Reader 2, which is a reading aid for individuals who may need assistance reading text.  Another scanning pen available from the same company is the ReaderPen.
The ReaderPen is a convenient portable tool to support independent reading and literacy.  You can easily scan text with this device to have words read out with natural-speaking voices.  It also features a voice recorder and the ability to store text.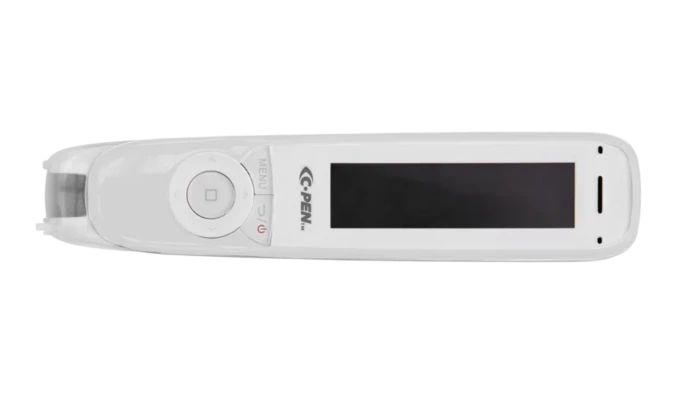 The digital highlighter – alongside the text-to-speech function – supports multi-sensory learning and aids language retention.
Overview of ReaderPen:
Reads text of textbooks, magazines, and documents aloud

Looks up and reads out definitions of words

No wifi required

Scans and stores text internally as well as scans to a computer (no software required)

A voice recorder for memos and developing vocabulary and pronunciation

3GB user space to store text and audio

Speaker and earphone jack

Rechargeable battery 
Click here to learn more!