In the past, we've written about different controllers for Nintendo Switch and Xbox.  If you're looking for an option for PC gaming, check out the Quester Joystick.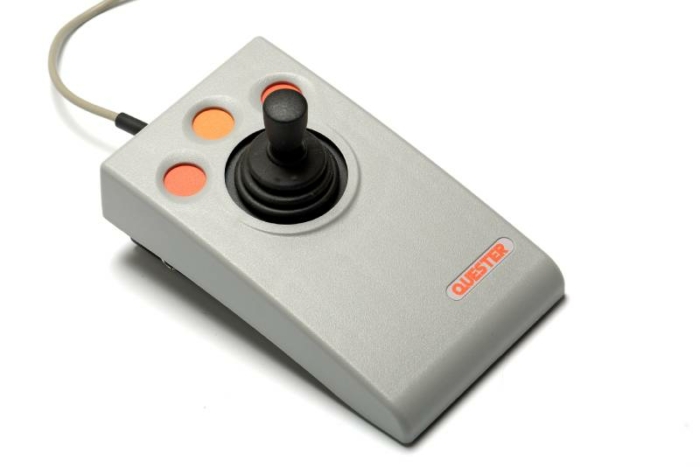 The Quester Joystick is a compact, desktop joystick specifically designed for PC gaming where WASD and arrow key navigation are used.  It operates in the following three modes:
WASD mode

Arrow key mode

Mouse mode
Users can easily change between modes by pressing the middle button.  Diagonal movement is enabled by default, but that can be turned off.  The two outer buttons on the joystick always operate as left click and right click.
Overview of Quester Joystick:
Joystick is specifically designed for PC gameplay.
Switchable between W, A, S, D, Arrow Key (↑, ↓, ←, →) and Mouse operation.
Switch between operating modes using the middle button or external switch.
Left Click and Right Click are available in all operating modes.
Four cursor speed settings for mouse operation.
Two 3.5mm sockets, configurable as Left Click/ Right Click, Space/ Enter, or Escape/Mode.
Learn mode to configure the unit. Settings are stored in non-volatile memory on the joystick.
Easy 'plug and play' installation, does not require driver software.
Robust Construction and Ergonomic Design.
Light touch joystick movement (0.5 Newtons).
Click here to learn more!