There are many augmentative and alternative communication (AAC) apps available on the market, so it can be overwhelming to find one that works for you or a loved one.  One available option is the LAMP Words for Life AAC App.
LAMP Words for Life is an AAC app that combines the "power of the PRC Unity language system with Language Acquisition through Motor Planning (LAMP) principles and strategies."  It is appropriate for anyone from beginning communicators who are just learning that they can affect those around them to skilled communicators with advanced language skills.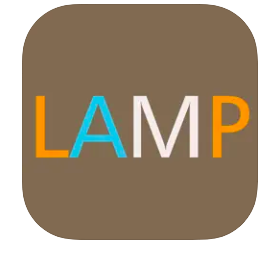 Here's more from the App Store's description:

"LAMP is a therapeutic approach based on neurological and motor learning principles that address the language development and communication needs of individuals with autism and other developmental disabilities. It provides a consistent motor pattern per word so that automaticity can develop. With thousands of frequently used words pre-stored and the ability to store customized vocabulary, the app allows for unlimited language growth opportunities. With the focus on access to individual words, the communicator can put words together to express their own thoughts in a manner consistent with normal language development…"
Overview of LAMP Words for Life AAC App:
Symbol-based for those who are not yet literate; however, those symbols are paired with text to support literacy development
High-quality Ivona text-to-speech voices and the ability to add Acapela voices, The VoiceKeeper unique voice, or VocalID unique voice
Pre-stored core and fringe words
English and bilingual English/Spanish vocabulary files
Vocabulary Builder: Allows chosen words to be visible while the remaining vocabulary is hidden
Word Finder: Helps the user find where words are stored
Ability to store customized vocabulary and edit individual buttons
Click here to learn more!