The TouchPad Pro Foundation is excited to announce the launch of the Kickstarter campaign for their BrailleDoodle device.  It is an affordable, innovative device aimed to revolutionize how children with visual impairments learn.
The BrailleDoodle is an "inexpensive, refreshable, two-sided tablet for learning Braille and creating tactile images.  With Etch-a-Sketch-like technology, the BrailleDoodle brings Braille literacy and tactile science, math, and art to blind people worldwide."  It was created by a 25-year veteran special education and art teacher for students with visual impairments.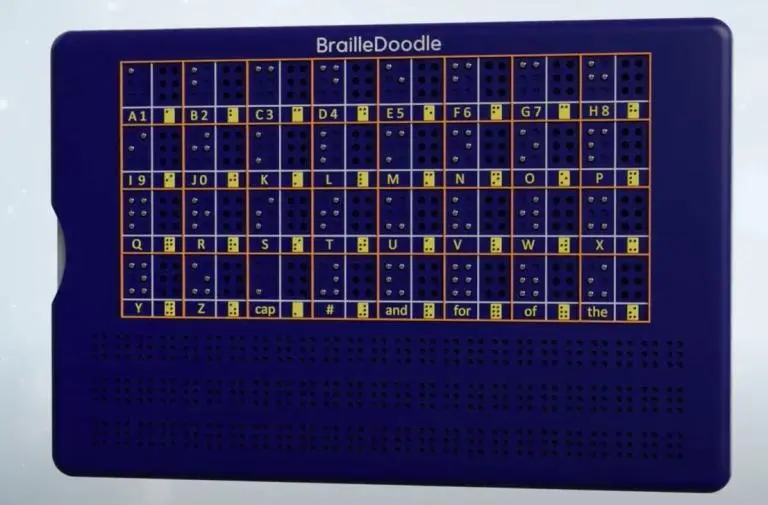 The BrailleDoodle features an array of hundreds of holes, each containing a smooth metal ball that can be pulled to the surface by a magnetic stylus.  A tiny spring under each ball holds it up with just the right amount of force, and a user can simply push the balls back down to erase.
It features two different sides:
Braille side: features examples of letters, numbers, and words, and plenty of space to practice
Doodle side: reveals plenty of space to enjoy what some call the "Etch-a-Sketch for the blind"; it's a place for tactile drawing, and unlike other products, graphs can be made and manipulated
Click here to learn more!