UPnRIDE Robotics Ltd. is a developer of "innovative life-changing mobility technologies" for individuals with disabilities.  Their product, the UPnRIDE wheelchair, is a wheeled robotic device that provides upright, seated mobility for wheelchair users, or individuals who have difficulty standing or walking.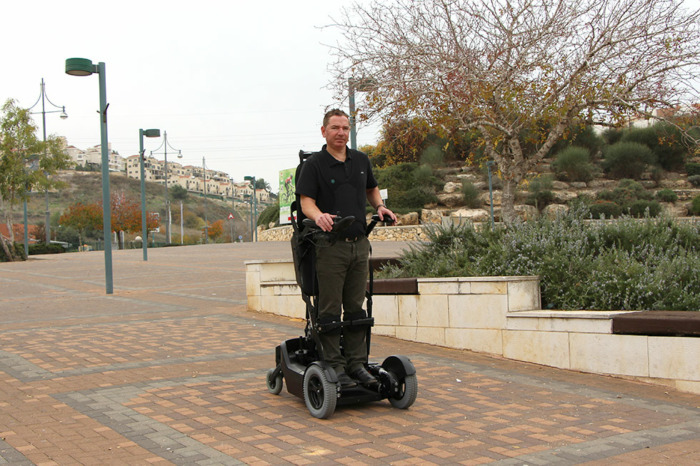 Here's more from their website:
"As the number of wheelchair and scooter users grows, due to both increasing accidents and aging populations, many seek a smart mobility device that will provide fully-functional standing and sitting mobility, improve health, enhance social inclusion, and reduce healthcare and living expenses…"
The UPnRIDE can help improve independence in many ways, like helping them get around easier or by reaching tall shelves on their own.  One of the neat features of the UPnRIDE is its automatic balancing feature.  This feature allows users to ride the wheelchair uphill, downhill, and on slanted surfaces, in both the standing or sitting position.  
Overview of UPnRIDE:
Can increase independence

Full standing by single button command

Easy and safe mobility (also outdoors) in a standing position
Auto-balancing and unchanged center of gravity assures constant stability even on slopes
Sophisticated algorithms minimize the risk of hazardous situations
Slender, robust design for easy maneuverability
Click here to learn more!