Last week, I wrote about a couple of blood pressure monitors that make it easy to monitor your blood pressure anywhere, at any time.  Other things healthcare providers may ask you to monitor are your pulse and oxygen levels.  You can easily do so with pulse oximeters, such as the QardioSpO2. 
The QardioSpO2 is a "clinically validated" pulse oximeter that measures the body's blood oxygen saturation levels (SpO2) and pulse rate via the fingertip sensor.  The device offers "real-time readings, is easy to use thanks to its simple finger clip design, and can be used anywhere."  It is ideal for individuals who manage heart or lung conditions.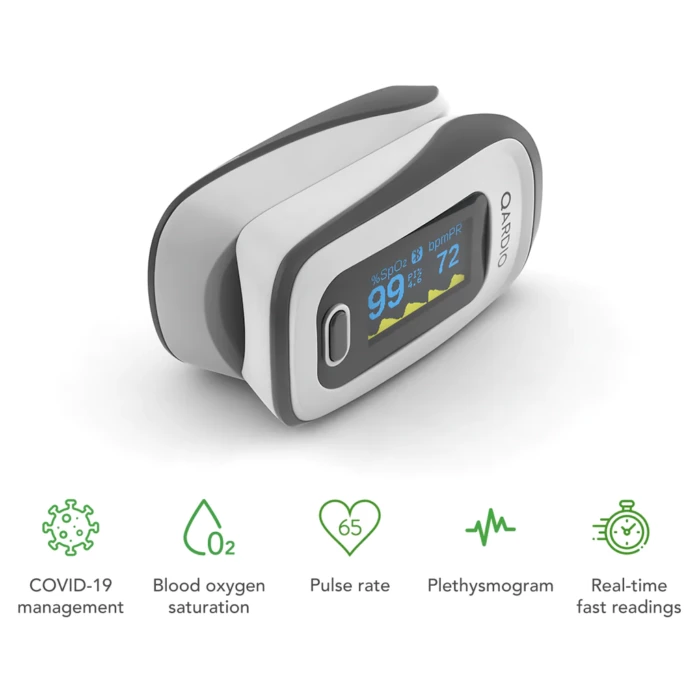 Just like the QardioArm blood pressure cuff, the device syncs to the Qardio App.  You can view your results on the device, or you can track results over time in the app.
Overview of QardioSpO2:
A pulse oximeter that can be used anywhere
Measures your blood oxygen saturation levels (SpO2) and pulse rate
Syncs to an app that is compatible with both iOS and Android devices
See results at a glance with the display and store your data with the Qardio App to track results over time
Set an alert when the blood oxygen saturation and pulse go beyond the upper or lower limit
Requires 2 AAA batteries
Click here to learn more!