HumanWare is a company that aims to "develop solutions enabling people living with visual impairment and vision loss to develop their potential and maintain their autonomy. Through the dedication of our employees and partners in North America, the United Kingdom, Australia, and a worldwide distribution network, we improve the quality of life for our customers by promoting literacy, inclusion, and accessibility…"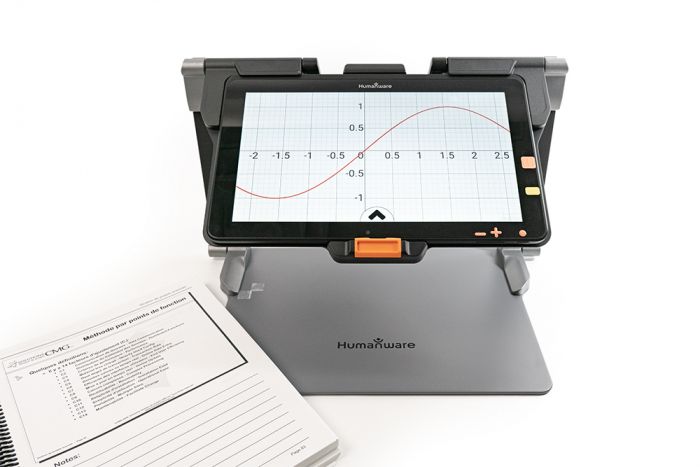 One of their available solutions is the HumanWare Connect 12.  The Connect 12 is an innovative, ultra-portable magnifier.  It combines the "power and connectivity of mainstream technology with the efficiency and ease of use of assistive technology."  This versatile device offers several features to address low vision needs.
Overview of HumanWare Connect 12 Portable Magnifier:
Crisp, high-definition magnification up to 24x
Online book access
Full HD 12-inch touch screen with gestures
LED light in stand
Customizable reading modes, 20 color schemes, contrast, system fonts, etc.
Built-in calculator, Google search, email, app downloads
Study skills tools like notes and highlighters
Optional distance camera
"Exceptionally accurate" optical character recognition (OCR) technology
Superior sounding text-to-speech (TTS) to assist with reading tasks
Android operating system brings the world of productivity tools like Google Suite or Microsoft 365
Wi-Fi and Bluetooth connectivity
Click here to learn more!