AgrAbility is a program on a mission to "enhance the quality of life for farmers, ranchers, and other agricultural workers with disabilities, so that they, their families, and their communities continue to succeed in rural America."  On their website, you'll find The Toolbox Assistive Technology Database, which features several available products.  One of the listed products is the BOA-Fit Lacing System.
The BOA-Fit Lacing System allows individuals to tighten their shoestrings with a dial lacing system. The BOA-Fit Lacing System (available on various makes/models of footwear, including work boots) utilizes a knob that tightens and loosens the laces to reportedly produce a precision fit, improve foothold, and eliminate pressure points.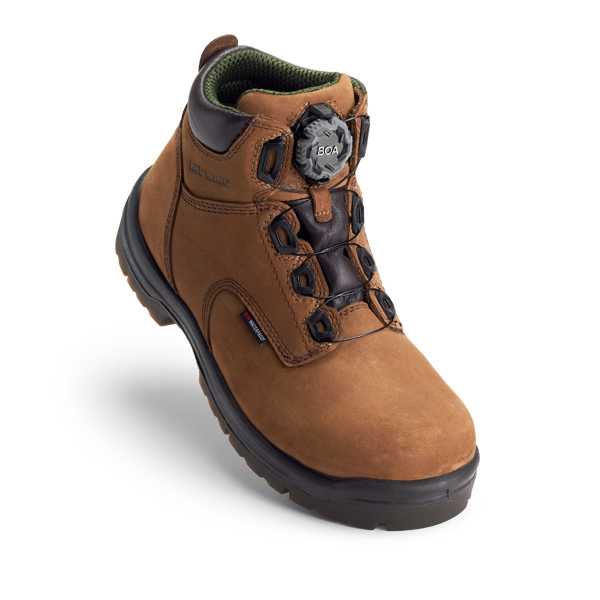 The system consists of adjustable micro-dial, nylon-coated stainless-steel wire laces, and low-friction lace guides. To operate, the dial is pushed down to engage the system, turned left to tighten the laces (until the most comfortable fit is achieved), turned right to loosen the laces, then pulled up to disengage the system.
The dial is designed to repel oils, mud, sand, and more.
Visit the National AT Toolbox Database at eastersealstech.com/agrability to learn more!
OR you can visit BOA Fit's website by clicking here.