There are many augmentative and alternative communication (AAC) devices and apps available for individuals who are nonverbal.  One available AAC app for Android devices is the Speech Assistant AAC app.
Speech Assistant AAC is a text-to-speech (TTS) app that was developed for individuals who are unable to communicate due to aphasia, autism, cerebral palsy, and more.  This easy-to-use app allows you to create categories and phrases, which are placed on buttons.  Further, "With these buttons, you can create messages that can be shown or spoken (text-to-speech).  It is also possible to type any text using the keyboard."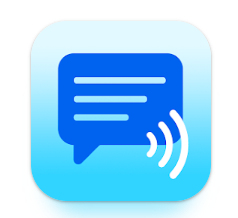 There is a basic version of the app available for you to try it out for free but it has limited features.  If you upgrade to the full version, it is fully customizable and offers many helpful features.
Overview of Speech Assistant AAC:
Easy to use and completely customizable to your needs and preferences
You can customize your phrases under different categories
History for quick access to previously typed phrases
Full-screen buttons to show your message in a large font
Option to select photos from your Photo Library or Symbols on the buttons
The autocomplete feature helps you find your phrases quickly
Optional tabs for multiple conversations
The size of the buttons, the textbox, and the text can be adjusted
The app has various color schemes and you can also create a personal color scheme
Button to share your message to mail, text and social media
Does not require an internet connection
Click here to learn more!