Learning and mastering mathematics can be challenging for individuals with or without special needs.  Fortunately, there are resources like the Komodo Math application to help!  
According to Komodo's website:
"Fluency in math is the perfect foundation for future success.  Tailored to your child's needs, Komodo develops fluent math skills at home through short practice sessions.  For the struggling, the talented, and everyone in between, Komodo prepares the way for success in high school and beyond…"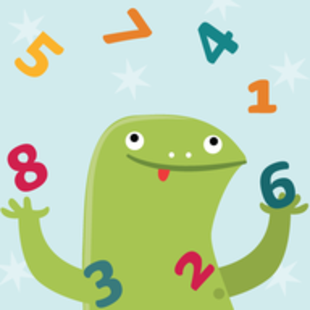 The app was developed by qualified teachers for families and is an "effective and rewarding" way of helping your child learn math at home.  It can conveniently be used across all devices – smartphones, tablets, and laptops.  
Overview of Komodo Math app:
Helps develop a fluency in math, a recognized foundation for success

It is designed to be effective without keeping children on a screen for too long

Requires just 15 minutes, about 3 to 5 times per week

The app reports back on your child's progress as frequently as you'd like and allows you to set real-life rewards to motivate them along the way

Helps develop concentration and a great attitude towards learning

Komodo's adaptive system allows users to skip an appropriate level once they've mastered a topic, so everyone should be able to find it constantly rewarding and challenging

Parent dashboard lets you keep track of progress.  With the parent dashboard, you can also:

Add your own rewards
Change the learning settings
Customize your learning plan
Invite family supporters
Add or remove learners
Cancel or suspend
Customize app settings
Print learning records
Add daily reminders
Hide app features

Ideal for children ages 5 and up!
Click here to learn more!