If you're looking for an affordable app to help keep family to-do lists, calendars, shopping lists, and more, organized all in one place, check out the FamilyWall app!  FamilyWall helps manage your family's everyday life by sharing everyone's schedules and activities, tracking grocery lists, planning for dinner, managing to-dos, as well as locating children when they're outside.
Here's some information from the developers behind the app:
"At FamilyWall, we believe in simplicity, privacy, great design, and we think we've been able to focus the app on what matters the most for you: Sharing with people you care about most."
One of the built-in features is the shared calendar that helps organize everyone's schedules, activities, and appointments in one place that's accessible anytime, anywhere.  It syncs with your phone or favorite calendar, so you'll never miss a birthday or special event.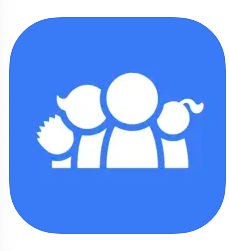 Almost all features are free to use, however, some features are only available with FamilyWall Premium.  With the premium plan, you can use the following benefits:
Easily manage and share your finances
Sync with Google and Outlook Calendar
Locate family members
Plan your meals ahead for the week
Enjoy audio and video messaging
And more!
Overview of FamilyWall:
Shared Family Calendar:

Use the color-coded calendar to view an individual's schedule, or the whole family at once
Add or edit appointments that everyone in the family can see
Set reminders so no one misses soccer practice or an important event
Import your current calendars with a single touch (Outlook/Google)

To-Do Lists:

Assign to-dos to selected family members
Create a private or shared to-do list, wish list or chore checklist for kids
Track the progress of personal or family to-do lists
Create as many lists as desired, including packing lists, the kids' camp list, emergency supplies, and more

Shopping Lists:

Share grocery and shopping lists with the whole family
Browse your lists even when you're offline at the store and quickly check items while you shop
See items added by other family members
Manage your shopping lists together with your smartphones, tablets, and desktop

Family Locator:

Parents can use location tracking to keep an eye on their kids
Each member can easily manage with whom he/she wants to share their location
Set Family Places such as "home," "work," or "school" and receive automatic notifications for arrivals and departures

Family Messaging:

Using messaging, an individual can post a short message to family members who will in turn be notified
Each member can browse the conversation using a thread view and easily participate
Click here to learn more!