Bedtime stories are a great way for your child to wind down before bed.  There are several apps that feature magical bedtime stories, one of them being SmartDreams.  The SmartDreams Bedtime Stories app is a "unique bedtime story app that transforms your child's bedtime routine into a spellbinding journey of imagination."
Unlike other bedtime story apps, this one is powered by artificial intelligence (AI).  Each tale is a one-of-a-kind journey crafted around your child's preferences.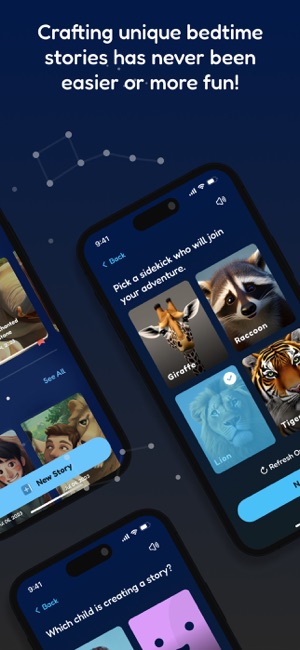 Here's more from the developer's website:
"SmartDreams is a first-of-its-kind intelligent storytelling platform that leverages powerful generative AI to unlock the endless wonder of a child's imagination at bedtime. The free-to-use app securely develops captivating narratives and custom-made illustrations in a matter of seconds that allow children to curate and find their own creative voice and witness their ideas spring to life instantaneously. With hundreds of customization options and characters to choose from, there are infinite unique stories to be created through SmartDreams, ensuring that the sacred ritual of storytime will never be the same…"
Overview of SmartDreams Bedtime Stories:
App fosters a love for reading and enhances your child's literacy skills
Each adventure offers more than just a captivating narrative; it teaches invaluable life lessons that stay with your child long after the final page is turned
Children can read the stories by themselves or have the app read them aloud
With offline mode, you can keep the magic going anywhere at anytime
Share your child's creative stories with family and friends effortlessly and securely
Children can customize different narrative elements such as:

Heroes
Sidekicks
Animals
Foods 
Locations
And more

The app requires parent permission to operate and will only generate content and illustrations that are appropriate for all reading levels (for ages 3+)
Safe and secure
Click here to learn more!