Otsimo is an app and game developer with over 50 games developed with educators and families.  I've already covered two of their apps, Otsimo Speech Therapy and Otsimo AAC.  A third app from this developer is Otsimo Special Education.
Otsimo Special Education was created under the guidance of parents, psychologists, and special education teachers.  It features several assistive games to teach fundamental education and concepts to help develop communication, cognitive, and motor skills with "well-researched" methods.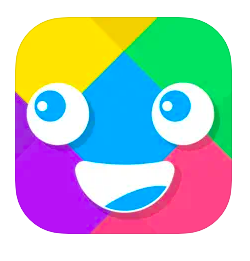 Some of the categories found within the app are:
Social stories

Vocabulary and words

Emotions and feelings

Numbers and letters

Colors

Music and singing

Animals and environment

Vehicles

And much more!
The games feature visual and auditory cues to help users improve their cognitive and motor skills by helping them draw, choose, match, and organize different items.
Overview of Otsimo Special Education:
Learning Path feature provides a personalized experience; it provides a specific curriculum for the individual's special education and learning therapy needs

Depending on the user's learning/playing progress, the Learning Path adjusts the difficulty and special education content

All of the learning game and difficulty settings are completely customizable

No ads

Parents and teachers can access details progress reports that give insight into the user's progress and performance

Progress reports will show the games that have been played, special education progress, and the skills they've been working on

The app is ideal for users who have developmental or learning disorders, such as autism, Down syndrome, ADHD, cerebral palsy, speech delays, aphasia, and more
Click here to learn more!