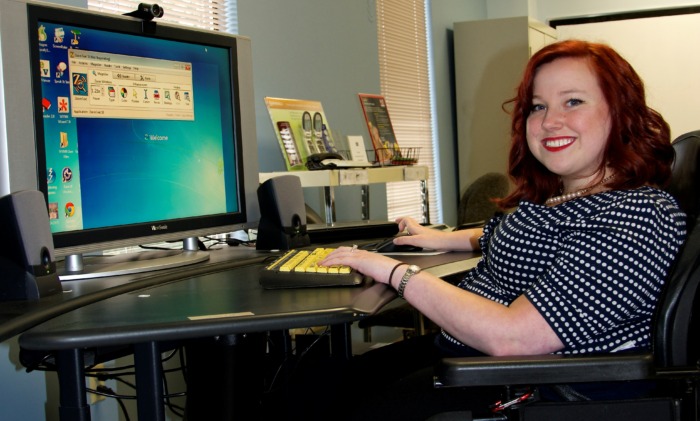 When thinking about mobility impairment, the image that often springs to many people's minds is that of a wheelchair. However, even everyday items like Velcro shoes and rolling backpacks — which many people may not necessarily identify as assistive technology — are game-changers for people with limited mobility.
"With or without disabilities, we all need to see the possibilities that can be offered with assistive technology," said INDATA Social Media Content Specialist Laura Medcalf (pictured above), who has mobility issues of her own due to spinal muscular atrophy (SMA).
In light of September being observed as both National Spinal Cord Injury (SCI) Awareness Month and Muscular Dystrophy Awareness Month (MDAM), let's take a look at the high and low-tech devices and services for people with mobility impairments because of disabilities like these and others.
AT That Keeps Life Moving
The NeuroNode Trilogy from Control Bionics is a shining example of the possibilities AT creates for people with spinal cord injuries, as it shows how even damaged muscles can emit small electrical signals to reliably control a computer, phone or tablet. The NeuroNode's wireless sensor, which attaches to the skin over a muscle group, can access and activate these communication devices through a simple eyebrow raise or flick of the wrist. The sensor can even read just the intent of a movement.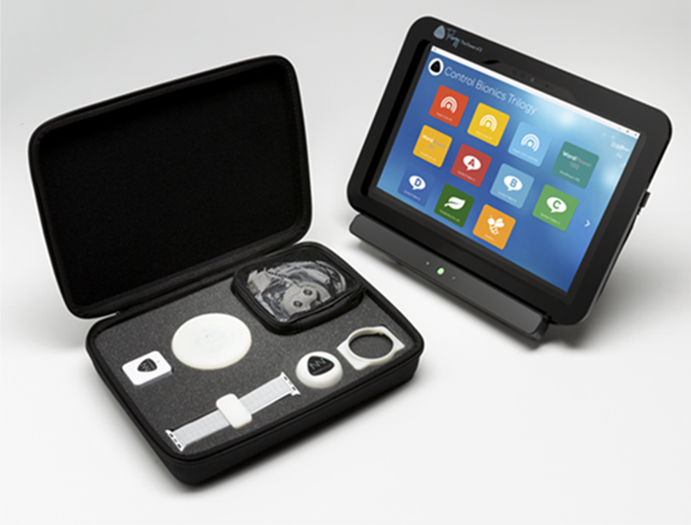 The NeuroNode Trilogy combines these bioelectrical muscle signals with touch control and eye-tracking technology to offer the easiest means of communication possible for people with limited mobility due to spinal cord injury.
In terms of low-tech accommodations, Dr. Therese Willkomm's book Assistive Technology Solutions in Minutes shows how hundreds of everyday household items can easily function as AT. Dr. Willkomm recalls one example of how a simple solution helped an artist with a spinal cord injury start drawing again. After seeing him struggle to use the Apple Pencil, she wrapped an industrial twist tie around it, which served as a grip.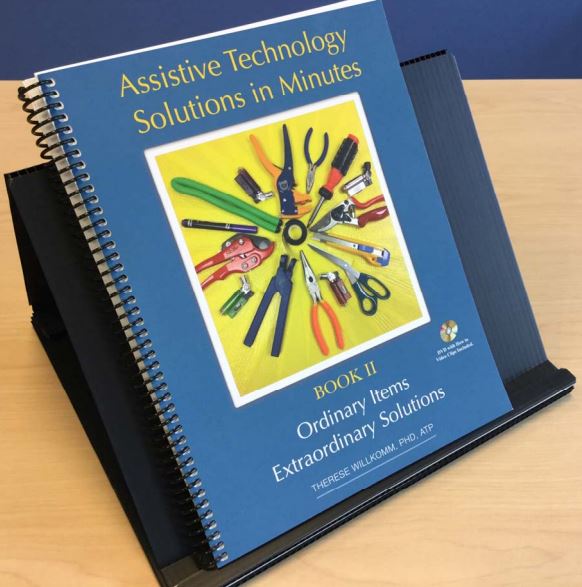 Pencil grips are also beneficial for people with Duchenne Muscular Dystrophy (DMD), a genetic disease that causes progressive muscle deterioration. It causes weakness in the shoulders and upper arms as well as the hip and thigh muscles. In this case, common building features like stair railings and walk-in showers can serve as AT.
However, more advanced iOS accessibility features can be vital as well. For example, Voice Control helps you navigate your device using just your voice. And Apple's Alternative Input feature allows you to control your iOS device through head and facial movements.
How INDATA Makes AT Accessible
While plenty of AT is out there, the challenge for people with limited mobility often lies in accessing it. INDATA's solution is its Assistive Technology Mobile Unit, which is specifically designed to take AT directly to Indiana residents with spinal cord injuries or any mobility impairment.
AT solutions for these residents include voice-activated lights, doorknob openers, the Ring Video Doorbell and the Amazon Echo virtual assistant, to name just a few. Best of all, INDATA doesn't just deliver these devices; their equipment loan specialists train people on how to use them for free. (You can also borrow devices for 30 days free of charge.)
In a WTHR segment, Director of Assistive Technology Brian Norton said the success of this initiative is evident in the "expressions on people's faces when they realize, 'Wow, that's something I didn't think I'd ever be able to do,' and now through technology we're able to help them make that possible."
In Amy Becker's case, she was able to return to work after an injury left her paralyzed from the chest down.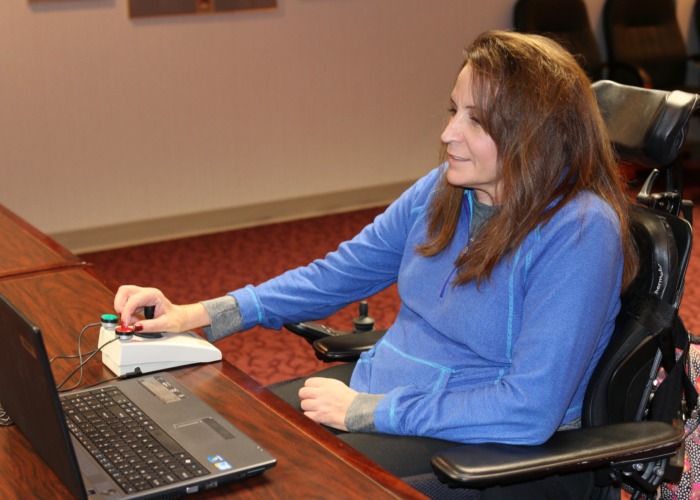 "I think it's very helpful for people with spinal cord injuries to know they can use the computer to get back to work or volunteering or all the different things it can open up their world to," she said. But Norton said it's important to note there is no one-size-fits-all solution for people with mobility impairment.
"Everyone is different, and it's important to pay attention to each individual's preferences when it comes to providing accommodations," he said. "Another important aspect of accommodating a person's needs is making sure there is an honest, open line of communication. It's important to make sure there is understanding among all stakeholders about all the 'W questions' (who, what, why, where and how) surrounding the accommodations."
Fortunately, chances are high INDATA has solutions for most needs, as it has the state's largest library of assistive technology devices for loan with more than 2,500 items. And you can search for items based on various needs, such as visual, cognitive, hearing, mobility and learning.
"It's amazing what AT can make possible," Norton said.