RESNA 2014 Annual Conference
*Racing Towards Excellence in AT*
is coming to
Indianapolis!! 
Wade Wingler, Director of Assistive Technology at Easter Seals Crossroads, is a RESNA member and has attended the RESNA conference many times in the past. "Getting together with other professionals in the field of assistive technology to share ideas, learn from one another, and collaborate, is critical for professional development.  The fact that a world-class assistive technology event is coming to Indianapolis is remarkable.  I hope that it's the first of many times that the RESNA conference is so close to home for Hoosiers."
Conference will be held at the beautiful
in downtown Indy
 June 11, 2014 – June 15, 2014.
The JW Marriott is located in the heart of the gorgeous downtown canal.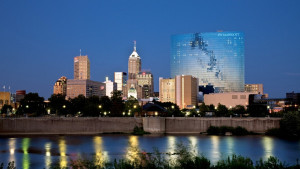 RESNA 2014 Annual Conference schedule will be:
Pre-Conference-June 11 & June 12
 General conference-June 13-15
@
JW Marriott Indianapolis
10 South West Street
Indianapolis, IN 46204
Ph: (317) 860-5800
**Rooms must be booked by May 16, 2014**
Click here to book a room at the JW Marriott
Click here for additional information about visiting Indy
Click here to learn more and to sign up for this conference as an attendee.

 What is RESNA? Rehabilitation Engineering and Assistive  Technology Society of North America (RESNA) is an organization for professionals and researchers who are interested in or working in the field of Assistive Technology (AT).
The goal of RESNA is to bring assistive technology, rehabilitation engineers and professionals who work with people with disabilities together to learn and exchange ideas about technology solutions in an ever changing fast-paced technical world. The conference will cater to assistive technology directors, vocational rehabilitation counselors, educators, students, therapists and consumers of assistive technology. RESNA's mission is "maximizing the health and well-being of people with disabilities through technology". They do this through: professional development resources, certification program, communication tools such as their website and annual conference.
 Continuing Education Units (CEU's) will be offered for free to conference attendees. They will be using an electronic system for CEU's. They indicate on their website:  "To receive credit for attending an individual session or course, and to print out CEU certificates, you will need to evaluate the session through our on-line system and supply the "session code" that is provided at the end of each session by the room monitor"
Click here if you are interested in having an exhibit and/or sponsorship opportunities. For questions about exhibiting or sponsorship contact Andrea Van Hool at avanhook@resna.org or 703-524-6686 x306
The Exhibit Hall schedule will be:
Thursday, June 12 6:30pm- 8:00pm opening reception
Friday June 13– 10:00 am the exhibit hall opens to participants
 1:00pm the hall opens to the public and the exhibit hall closes at 4pm
Saturday June 14– exhibit hall opens to the attendees and the public.
It will be closed from 12pm-2pm and then open again from 3:30-4:45
If you are traveling to the conference from outside of the Indianapolis area, RESNA has arranged airline and car rental discounts.
Air Travel to conference: RESNA 2014 has partnered with United Airlines to offer discounted flights to the conference. There are several guidelines to booking air travel with United: book online and use offer code ZS8G719393 and save an additional 3%. The discount travel program must be used for travel to the annual conference is and is only available during the travel dates of 6/7/14 – 6/18/14. Click here to learn more and book travel. 
Rental Car discounts for attendees: Avis car rental has also partnered with RESNA. Click here now to reserve discounted rental car. You will need to use the discount number (AWD #): T023699
INDATA is thrilled to be participating in the conference
and
we are very proud to announce
that the
Media Sponsor
for the
2014 RESNA Annual 
Conference
is our very own
Assistive Technology Radio
of the
INDATA Project.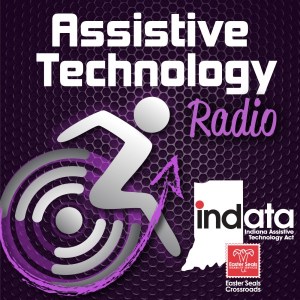 The INDATA Project is the Assistive Technology Act for the state of Indiana. This is one of 56 similar federally funded projects with the mission to increases awareness and access of assistive technology. Our core services are: information and referral, funding assistance, public awareness and education, device demonstration, device loan and reutilized computers. Our 24- hour radio www.assistivetechnologyradio.com is one of the ways INDATA educates and raises public awareness of assistive technology. Assistive Technology radio is INDATA's 24-hour radio program about assistive technology. Content aired often comes from our free full day trainings and our nationally recognized weekly podcasts on assistive technology.
Being the media sponsor for RESNA 2014, INDATA Project will feature selected presenters from the upcoming RESNA conference during it's Internet Radio Show/Podcast (www.AssistiveTechnologyUpdate.com) in the weeks leading up to the RESNA conference.  Representatives from The INDATA Project will be conducting interviews with attendees, exhibitors, and presenters at the conference and plan to product a post-conference show that will feature highlights.
Our clinical staff is looking forward to this exciting educational opportunity that the conference provides."It's exciting to have RESNA's annual conference come to our backyard here in Indianapolis!  I trust that attendees will be impressed with the Hoosier Hospitality that they will experience and the conveniences of our city.  Continuing education is vital to any serious professional but, when you take into account how rapidly Assistive Technology applications are advancing these days combined with the compelling needs of the people we serve, I feel that continuing education is especially important for the Assistive Technology Professional.  I look forward to soaking up all of the education I can, be it through formal trainings or informal interactions with fellow professionals from around the globe.", Mark Stewart, MS, ATP, ES  and Senior Assistive Technology Specialist at Easter Seals Crossroads. 
The RESNA Catalyst Project through RESNA provides assistance and information to the INDATA project and all of the statewide assistive technology projects. Click here to find an AT act in another US state or territory.
RESNA also offer assistance to the statewide alternative financing program (AFP's). These are low interest rate loans available to folks in their state. These loans are to assist people with disabilities with obtaining a low interest, extended term bank loan for assistive technology. These loans are available for assistive technology devices including, but not limited to hearing aids, augmentative communication devices, Braille equipment, computers, home modifications and vehicle modifications. If you or someone you know needs assistance in purchasing any type of assistive technology in the state of Indiana email nprieto@eastersealscrossroads.org or call 317.466.2013 x2484.
Click here for information about Indiana's Alternative Financing Program
or watch this video:
<a
Click here to learn about the AFP programs in other states and US territories.
In summary, RESNA is an organization for anyone that works or is interested in the field of assistive technology. Click here if you are interested in learning about being a RESNA member and/or joining RESNA. Being a member is not a requirement to attend their annual conference. The RESNA 2014 annual conference will be held at JW Mariott, Indianapolis, IN, June 11-15, 2014.  Attendees will have opportunities to learn about many Assistive Technology topics such as: computer accessibility, driver rehabilitation, augmentative communication, home modifications, robotics  and many other Assistive Technology solutions. Our Clinical Assistive Technology staff will be in attendance to learn all the new technologies to be able to continue to provide exceptional Assistive Technology solutions to our consumers. As well as  INDATA Project's Assistive Technology Radio, who will be the Media Sponsor for this event. We look forward to our part in helping attendees in "Racing Towards Excellence in AT".