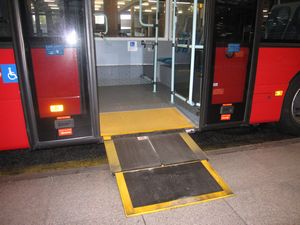 Transportation can be an extremely difficult issue for some people with disabilities. These transportation barriers can have a serious affect on the lives of people who are not able to easily get around or don't have access to accessible transportation. People may have mobility, visual, cognitive, or financial constraints that make transportation a crucial concern. This is a particular concern in terms of how someone will get the food, medicine or the medical care they need. In many cases, even if accessible transportation is readily available and affordable, some people have disabilities that are so severe that they cannot leave their homes.
It is estimated that there are about 6 million people in the United States with disabilities and that around 15 million of those people have transportation issues. It's estimated that around 500, 000 people with disabilities don't ever leave home because of transportation challenges. In some cities accessible transportation such as buses, railway systems, taxis are available. These can still be difficult to get to to use and expensive. Many cities and most rural communities have even greater barriers due to lack of funding for public transportation.
These transportation issues can have a profound impact on the quality of life, heath and safety for people. Consider how it would be to not be able to leave your home. If you did not have access to transportation how would you get food to eat, get your medication or seek medical care?
Home delivery of food and medications has become an important way to improve the lives of people who are confined to their homes because of medical or transportation issues. Food delivery services are becoming popular in many larger cities. There are home delivered meals and grocery services options for people who cannot prepare their own meals or need assistance obtaining groceries.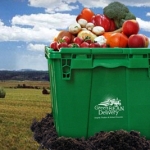 One such grocery delivery service is Green BEAN Delivery. Green BEAN Delivery is available in Indiana, Kentucky, Ohio, and Missouri. The deliver organic produce and natural groceries year round. The minimum order is $35. It is a membership-based service. There are no membership fees. You simply create an online account and need to have a valid credit card/debit card on file with a standing delivery weekly or biweekly of $35 or more. You can customize your order up through the weekend before your scheduled delivery. Changes must be made by Monday at noon. The delivery arrives between 2pm and 8pm on the assigned delivery day. You do not have to be home to receive the order, the order will be packed with ice packs when delivered and no one is home. To contact Green BEAN delivery in the Indiana area you can reach them via telephone at: 317-377-0470 or via e-mail at: info@greenbeanindiana.com.
Peapod is another grocery delivery service. Peapod is currently available in Chicago, Milwaukee, Indianapolis, Connecticut, Massachusetts, Rhode Island, New Hampshire, New York, New Jersey, Maryland, Virginia, Washington D.C., Philadelphia, and Pennsylvania. This service does not require a membership and just has a delivery fee on orders based on the dollar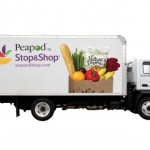 amount of your order. The service fees are also based on your zip code and can be easily looked up on the website under the "lookup our service fee" tab. In the Indianapolis area, typical service fees are $6.95 for orders over $100, $7.95 on orders between $75 and $100 and $9.95 on orders less than $75 with a minimum order of $60. Prices are comparable to local grocery stores and you are able to use manufacturer coupons. Peapod carries produce, meats, deli and seafood items, natural and organic items, national and store brands, and also health and beauty care items. The items delivered are packed into temperature-controlled containers that keep refrigerated products cold and frozen products frozen. You are able to choose many different delivery times many having a 2-hour window and other delivery options that can save you money on your delivery fee and they also offer a value day on slower delivery days that can save you $3-$5 off delivery fees.You can contact Peapod at 1-800-5-PEAPOD.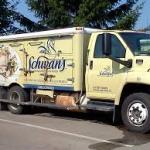 Schwans is another grocery delivery service. You can order online, by phone or at the door upon delivery of an order. The delivery fee is $1.75 on orders of any size. They have 350 foods that are flash-frozen. You can choose when and where to receive the delivery and the food is delivered in reusable freezer bags to keep the order cold should you not be home. The freezer bag is packed with gel packs that will keep your food frozen for hours. You can contact them via phone at 1-888-724-926y. They also have an app for even easier ordering.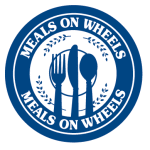 Meals on Wheels of America is a national organization that providers delivery of cooked meals to homebound seniors. They have 5,000 local Senior Nutrition Programs in the United States. Click here to find a program in your area you can look up by your zip code. To contact Meals On Wheels you can reach them via telephone at 1-888-998-6325 or via e-mail at mowaa@mowaa.org.
Getting medications is another crucial concern when there are transportation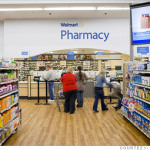 issues. Many national retailers, such as Walgreeens, CVS, Target, local grocery stores and Walmart have medication delivery/mail services. Walmart has medication delivery with free shipping. They also have a retail prescription program where many medications are only $4. This program is available to anyone and there is no membership required. Click here to see the list of drugs available under the retail prescription program. http://www.walmart.com/cp/1078664?povid=cat5431-env198764-moduleB072414-lLinkValue4DollarPrescriptions.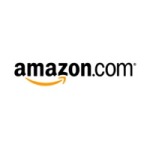 Another great resource for home delivery of goods is Amazon.com. Through Amazon you can order a large array of things such as over-the-counter medications, household goods, food items, clothing, and et cetera. A lot of these items have free shipping. Amazon also offers Amazon Prime. Amazon Prime members get unlimited free two-day shipping with no minimum order size, plus access to movies, music and Kindle books. The annual membership is $99 per year and you can cancel anytime.
Getting to a doctor's appointment is another concern for people who don't have transportation.We are starting to see a rise in online video services offering doctor consultations that may decrease the need for many physical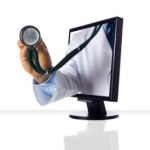 appointments with a doctor. There are online services such as American Well. This service offers online doctor appointments if you have a computer with Internet and video capability. For $49 you can have a video consultation with a doctor who "can review your health history, answer questions, diagnose, treat, and even prescribe medication". They have on demand consultations with the doctors available every day of the year around the clock. Some insurance companies and employers cover these online consultations and they accept payment with credit, debit or HSA/FSA card. You enroll online and put your health information in that is stored for future online visits. You select a doctor in your state and then when you need a consultation you contact a doctor over the web or using a mobile app. There are many services out there offering these types of services. If you do an internet search for online doctor consultation services, many different services will come up that you an compare.
Some areas are lucky enough to have accessible transportation. In the Indianapolis area there is IndyGo's Open Door service. Open Door is a paratransit bus service that offers door-to-door service for people in Marion County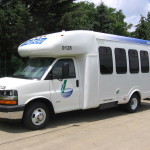 who have disabilities. This bus service is available for eligible riders who have a disability and cannot use IndyGo's fixed route service. Travel on Open Door is available anywhere inside Marion County and any destination that is located outside of Marion County that is within ¾ miles of any of the fixed IndyGo bus stops. Each bus trip costs $3.40. The bus runs Monday through Friday from 6am to 6pm EDT and Saturday and Sunday from 7am to 4pm. You have to be approved for eligibility to use Open Door. Click here to learn more and apply for eligibility. To be approved for Open Door service you will need to complete an Open Door application and have a doctor complete a professional verification form. You then call to schedule an assessment. You can contact IndyGo staff for your assessment at 317-614-9260 or via email at assessments@indygo.net. Transportation to and from the assessment can be arranged at no cost to you.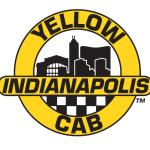 Some taxi cabs have accessible taxis. In Indianapolis, Indianapolis Yellow cab has accessible taxicabs. They charge standard taxicab fare for any of their accessible vehicles. The taxis operate throughout Indianapolis. The taxis can accommodate up to 6 riders, including the driver and one passenger in a wheelchair. They take reservations up to 48 hours in advance and they need at least 2 hours notice to have a wheelchair accessible taxi available. You can contact them at 317-487-7777 to make reservations Monday through Friday from 8am-4pm.
Inaccessible transportation continues to inhibit the ability of people with disabilities from obtaining food, medications and medical care. Increased funding for accessible transportation is a concern in all cities and rural areas throughout the country. The internet offers an opportunity for increased inclusiveness to give people with disabilities a means to access goods and services. There still are considerable accessibility obstacles especially when it comes to transportation. With the rise of delivery based services that gap is declining a bit. Above are some suggestions of some delivery and internet based services that may make products and services more accessible to people with disabilities.