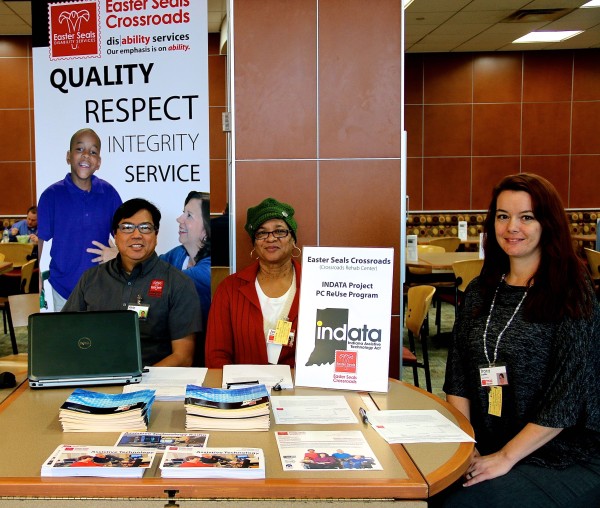 The Control Systems- Units High Performance Culture (HPC) team at Rolls-Royce Corporation sponsored a laptop drive in collaboration with the INDATA Project at Easter Seals Crossroads. This HPC team is made up of Rolls-Royce employees, who volunteer to do company culture improvements, which includes community outreach.
When the HPC team learned of the INDATA Project, they decided to hold a laptop drive at their corporate site for one week asking their employees to bring in their personal laptops they no longer need. The computers that are donated to the INDATA Project's Reutilized Computer program are wiped clean of all data (using DoD 5220.22-M data sanitization process), refurbished, and repaired if necessary. The computers are then provided, at no charge, to individuals with disabilities who live in Indiana and have no other means of obtaining a computer. When a computer is donated to the INDATA Project, donors receive documentation of this donation for tax purposes.
Rolls-Royce produces power systems for defense and commercial aviation, naval and other markets. Rolls-Royce is a worldwide company and the Rolls-Royce Corporation headquarters are in downtown Indianapolis. At this corporate office, the HPC team organized the computer donation event to take place in their cafeteria during lunch hours. Employees were asked to donate any personal computers they no longer use. The HPC team encouraged employees to bring in used desktop, laptop, or tablet computers. Employees were informed that the computers should be no more than four years old. The INDATA Project requests computers that are no older than four years to ensure they will be compatible with current operating systems and software.
This event was billed as an opportunity for employees to properly dispose of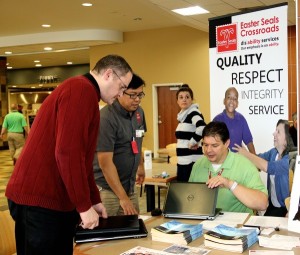 their old computers and give back to the community. The INDATA Project is one of 56 similar federally funded projects designed to increase access and awareness of assistive technology. The Community Outreach Coordinator, Nikol Prieto, at The INDATA Project at Easter Seals Crossroads stated, "The INDATA Project's services enhance the lives of individuals with disabilities throughout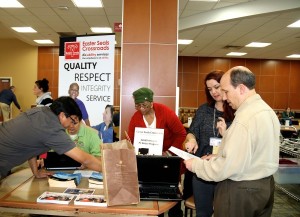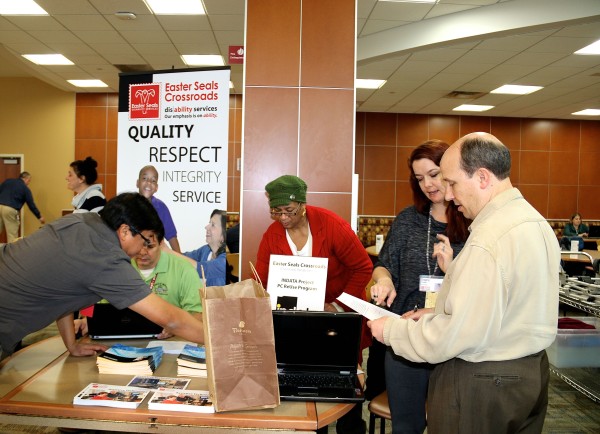 the state of Indiana. We are grateful for the opportunity Rolls-Royce provided. This event allowed us to obtain much needed laptops for our program and also the ability to educate employees about assistive technology and our program".
Although this drive has concluded, the HPC team plans to continue this laptop drive as an ongoing support effort. The INDATA Project also accepts donations of used computers directly to their facility. Computers can be dropped at the front desk at Easter Seals Crossroads located at 4740 Kingsway Drive Indianapolis, In 46205. The office is open Monday through Friday from 8 a.m. to 4 p.m. For large donations, the INDATA Project may be able to organize a pick up at your location.