It is essential to know where your child is at all times.  For children with autism or other special needs, this is especially true as they have a tendency to wander more than most children.  AngelSense is a child GPS Tracker and an app for the parent, "designed to create a safe world for children with special needs."
Why should you consider AngelSense for your child?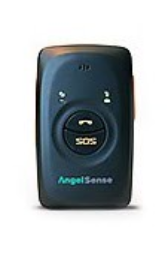 AngelSense is the only GPS tracking device for children with sensory sensitivities.  It features non-removable accessories for the GPS device and a special key for removal by the parent.  Unlike many similar devices (e.g. watches), it can be securely attached to any garment pocket or belt.
Overview of AngelSense:
Diary Schedule:

View your child's routes and locations during the whole day in a simple diary format at 30-second intervals.

Text Alerts:

Receive a text message when your child arrives and departs from a specific place, and for every unexpected car stop and location change.

Listen-In:

Listen in to sense your child's situation and make sure he or she is safe.
This feature helps "validate emergency situations and improves special needs child care"

Proven Child Search Mode:

"Benefit from a special 'Runner Mode' designed to help find your child.  Get reliable child exit alerts, live 10-second updates, and directions to your child on a map."

Missing Child Alert:

This powerful feature is designed to help you find a missing child.  "With one click, SMS a predefined trusted group of people regarding a lost child, along with a live view of the child's location and direction to the child."

Customer Support:

The Customer Support Team is staffed with parents of children with special needs who also use AngelSense.
To learn more about AngelSense, click here.