There are already several apps and resources available for individuals with dyslexia, ADHD, and other learning disabilities.  The C-Pen Reader Pen is a newer device designed to benefit any individuals who struggle with reading.  It is a standalone pen that scans words and speaks them aloud and is noted as a "major technological breakthrough for anyone learning English and is a lifesaver for those who suffer from reading difficulties such as dyslexia."
The C-Pen Reader is a pocket-sized device that reads any text aloud in a naturally-speaking English voice.  It is noted to be half the size of other portable pen scanners, and because it is smaller and lighter, it can be used as a learning tool for children ages 6 and up!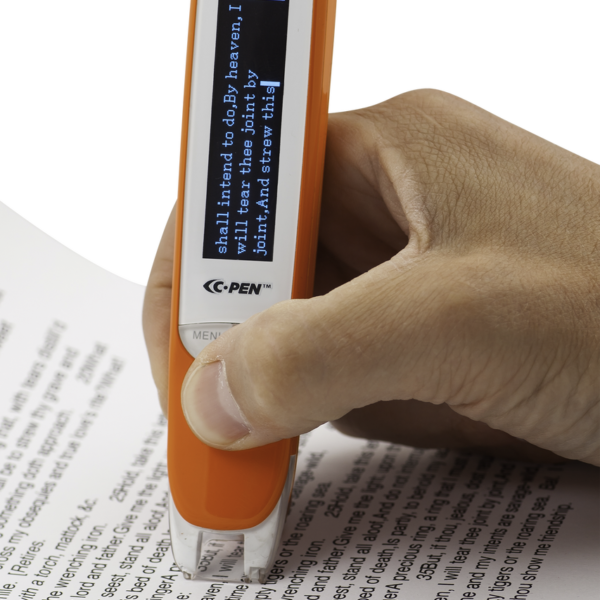 C-Pen Reader Features:
Easy to use:

To begin using, simply pass the nib across any word and it'll instantly display the definition and read it aloud.

It is also a scanner for capturing lines of text and uploading to a computer.
"The only portable line scanner on the market that is both Mac and PC compatible."
No extra software required; simply connect the pen to a computer with a USB cable and it'll appear on the desktop as an external hard drive.
Built-in voice recorder with playback.
Holds 1 GB storage.
Includes UK and US English and Spanish accents.
Translates English-Spanish-English.
Package contents include:

C610 Exam Reader
Carrying Case
USB Cable
Instruction Manual
Headphones

Free future upgrades
Rechargeable Li-ion battery
Click here to learn more about the C-Pen Reader!
Check out The Codpast for a review on the C-Pen Reader.