Hand-eye coordination plays an essential role in any child's development.  We all rely on this skill to complete "simple tasks" (e.g. feeding ourselves) and more advanced tasks (e.g. athletic feats).  Though the skill often develops naturally in children, many individuals require extra exercises to conquer the skill.
There are many activities to help encourage hand-eye coordination.  Here are a few ideas of "old-fashioned" hand-eye coordination exercises:
Playing catch with a soft object
Rolling a ball back and forth
Painting with a paintbrush
Coloring with crayons
Building blocks
Different stacking activities
Peg puzzles
Sorting activities (where children have to place the sorted items into a small container)
Popping bubbles
Playdough activities
Why are hand-eye coordination skills so important?  A child has to possess hand-eye coordination in order to complete different tasks such as:
Sports: hand-eye coordination helps children catch balls, hit balls with bats, and so much more!
Handwriting: when children are learning to control a pencil for handwriting, they rely on visual information as they look at their hand and what the pencil is producing as they write.
Reading: eye-tracking skills are vital for reading.  Reading skills can be developed through games and activities for hand-eye coordination.
Play and life skills: children use this skill to learn how to stack towers, play different games, tie shoelaces, and much, much more!
If you're looking for an app to help your student or child practice their hand-eye coordination, look no further!  I've compiled a list of five different apps which are noted to practice this skill, as well as other developmental skills!
5 Hand-Eye Coordination Apps:
In Link that Gugl Match, individuals will have a blast trying to create the longest link!  It's a game that requires players to keep their eyes and finger coordinated in order to create the longest chain of the same color.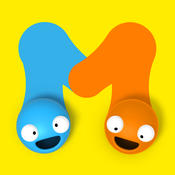 It's available to play in these different modes:
Endless: link them before they fill the screen
Time Limit: players only have 60 seconds to make the best score!
Long chains: makes only the longest links
Longest chain: try to make the longest chain in one game
Clean: try to remove all the Gugls in the level
Crazy Dart Shooter is a fun yet challenging game where players are required to look at and "throw" the dart at the targeted spot on the dartboard.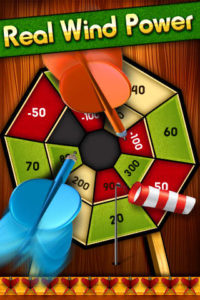 It features three different gameplays:
Classic Mode: see how much you can score with 10 darts
Zen Mode: simply keep throwing darts
Endless Mode: keep throwing darts until you miss the board
20twentee is an app specifically designed to help players work on their hand-eye coordination skills.  The gist of the game is as follows:  "You have one minute to hit the numbers from 1 to 20 as often as possible."  It features a clean, sleek design and allows users to choose between 6 colors and bright or dark background themes.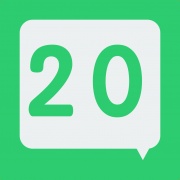 Smack that Gugl is a target-smashing game comparable to Whack-a-Mole.  Children will have fun splashing, smacking, and trashing the multiplying Gugls as quickly as possible.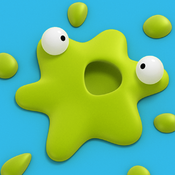 Two different modes in Smack that Gugl:
Kid Mode: Gugls will pop up slower in this mode, thus will be easier for children
Pro Mode: Gugls pop up quicker
Shelby's Quest was designed by an occupational therapist and "aims to instill inspiration and enjoyment in education among children."  The object of the game is to have the child help Shelby the Dog and her forest friends overcome their challenges.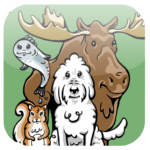 Shelby's Quest Overview:
3-tools-in-1 that focus on fine motor and visual perceptual skills which work on pinching, finger isolation, tracking, and sorting.
Specialized tracking of child or student performance and progress for easy and quick documentation.
Ability to track multiple student profiles.
Progress reports can easily be emailed from the app.
"Fun and beautiful illustrations" engage children throughout the app.