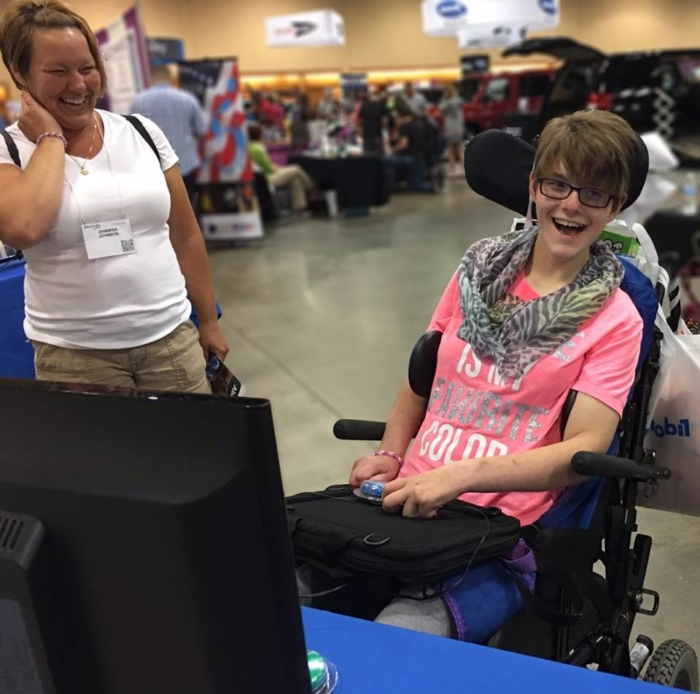 People with disabilities can need assistance in many different ways – getting trained for and finding a good job, communicating with others and even negotiating some of the basic necessities of life. But some have chosen to provide a helping hand by making video games more accessible.
One of the foremost in this field is Mark Christopher Barlet, who founded the nonprofit group The AbleGamers Charity in 2004. They help provide and even design custom gaming setups, such as modified controllers and special assistive technology, so people with disabilities can play more games with greater ease.
No matter the gaming format – Xbox, PlayStation, PC, Wii, Switch, mobile – or the type of game (role-playing, puzzles, first-person shooters, etc.), AbleGamers has helped untold numbers of players get into the game.
"When our accessibility experts give assessments to determine the right set of equipment for each individual, we're using the latest, bleeding-edge technology to bridge the gap between ability and desire," is part of AbleGamers' mission.
A Shared Experience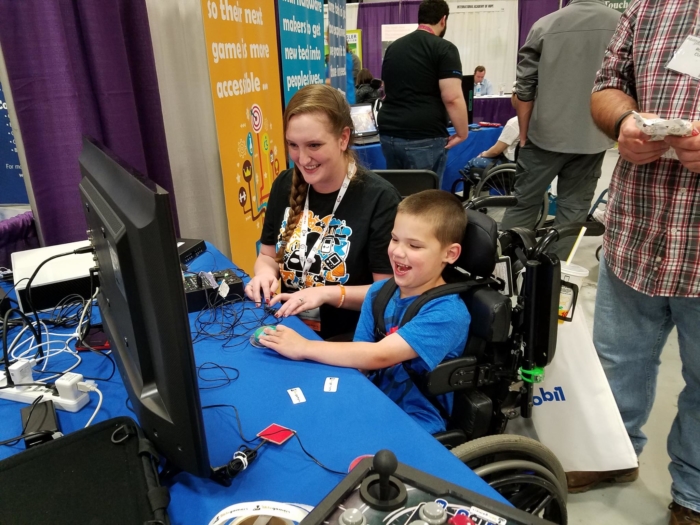 Some might ask, "Why video games? If you've got the desire and ability to assist the disability community, why not something more serious?"
Barlet sighs upon encountering this question – one he's heard many times before.
And he's got a pretty good answer: "The reality is games are a social experience now. Really what we're doing is sharing an experience together," he said. "I played Overwatch last night. I don't play Overwatch because I love the game. I play it because I love the people I play with. They're my friends in real life. We talk to each other on headsets while we're playing."
An engineer and technologist and service-connected disabled veteran, Barlet says shared experiences can be harder to come by for people with disabilities. Those without disabilities take for granted the chance to go with their friends and family to hike, camp, ski, run in a marathon, hang out at the beach and so forth.
They may enjoy those activities for their own sake, but often it's the chance to do them with others that holds the enduring appeal.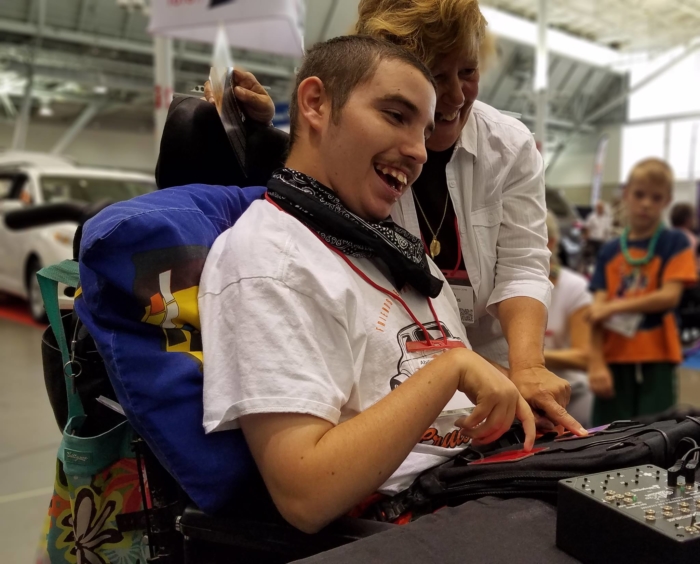 Someone who uses a wheelchair, has trouble speaking or has visual/auditory impairment may have a harder time engaging in commonplace social activities. But with a special game controller or other type of help, they can engage with others in a world very much like our own – or completely fantastical.
"We're all bound by the game. If the game says I can jump, I can jump – whether or not I can do that in real life. If it says I'm a robot who can shoot lasers, then I can do that," Barlet said. "But I'm doing it with people I know, and it's a shared experience.
"We're achieving goals together. We have that story to tell."
From Ideas to Reality
Barlet has been playing video games his whole life, describing himself as the first kid on his block to buy a Nintendo system and invite friends over to play. He was first inspired to help out a friend with MS, who wanted to play games with him but couldn't. He searched for help and found there wasn't much out there. So he decided to build a bridge between gaming and disability. And thus, the concept of game accessibility was born.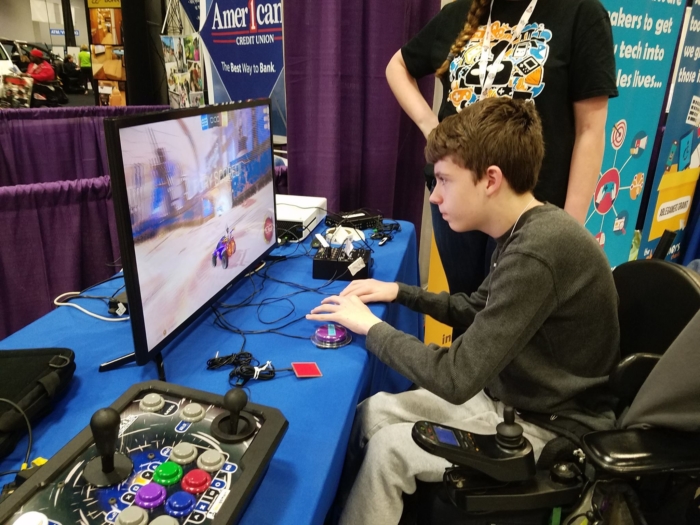 When Barlet first got started with assisted gaming, there wasn't much in the marketplace. There was a lot of conceptual talk at the academic/research level, but little concrete to help people out.
"They were very reluctant or didn't have capacity to apply it. Academics by nature are often not entrepreneurs," he said.
AbleGamers has a center in West Virginia staffed with experts who do consultations. Sometimes they will actually send a person to an individual home, but most of the time they can help out via emails or a Skype call. Everything they provide, from a controller to a VR headset, is free of charge for the end user.
"We don't care what your disability is. All we care about is exploiting movement," Barlet said. "I need to know if you can move your elbow, can you move this finger, wiggle your toes. Then we find a way to make that work. They end up with a controller that's specific to that person."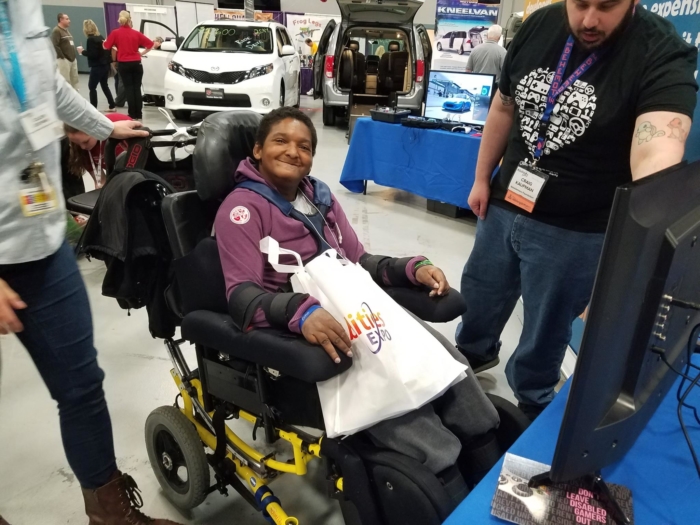 Game manufacturers have gone from being modestly interested to fully involved with game accessibility over the last five years, according to Barlet. The shift happened when they changed the conversation from being just about helping those with disabilities into more about reaching an untapped market.
The figures are pretty enticing: an estimated 33 million gamers with disabilities in the U.S., collectively representing hundreds of millions of dollars in disposable income, according to Includification.com, an accessibility guide for the gaming industry.
"What we tell them is, 'Making games more accessible gives you a greater chance of market success by broadening your audience,'" Barlet said.
Getting an Industry Onboard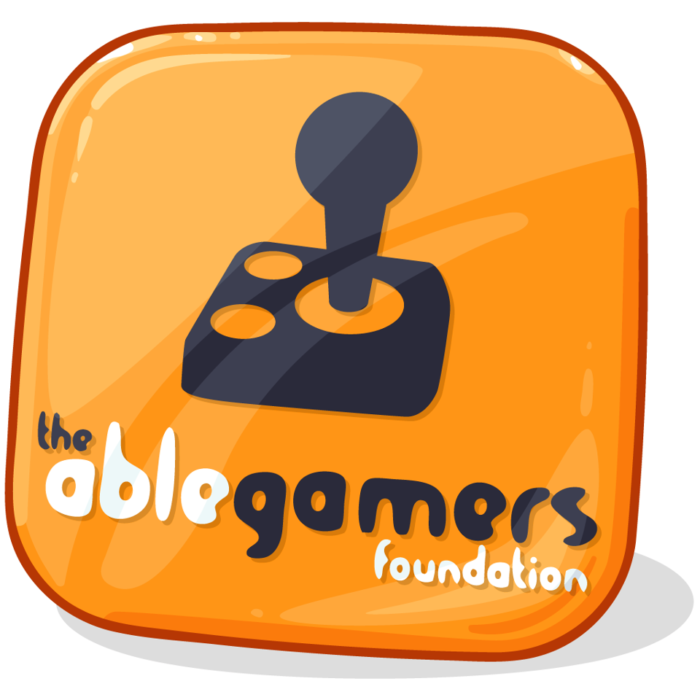 The results are easy to see. Massively popular games like Uncharted now feature accessibility options straight from the main menu. The latest version of an incredibly-storied FPS franchise that recently came out includes three features included directly as a result of consultation with AbleGamers. They helped test the game during development and pointed the designers in directions to make it easier to create a more accessible game.
That can make the impact of work by AbleGamers and others, such as GameAccessibility.com, hard to quantify. Typically, they receive new requests for assistance from five people every day. Now that they're involved at the development stage of creation, Barlet said, "Most of the people we help don't even know we're helping them."
And the seeds are spreading. Nintendo's new Switch platform, which replaced the Wii, has a party game 1-2 Switch accessible to blind and visually-impaired gamers. According to CBC News, Electronic Arts has recently appointed Karen Stevens as its in-house accessibility advocate. She talked about incorporating aids for the visually-impaired in the latest version of its football juggernaut, Madden NFL.
"We have brightness and contrast support to help people with low vision. In the same line, we also added in a resize feature so icons on the field were about twice as tall and twice as wide as an option so people could see them easier," she said.
Good, Better, Best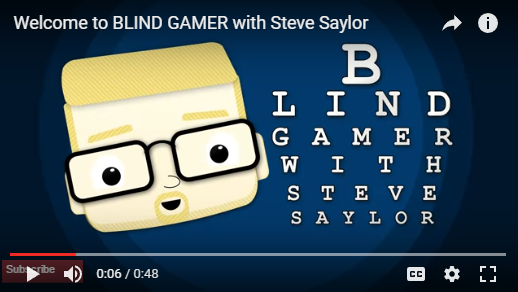 One legally-blind gamer, Steve Saylor, likes to play story-based games like Mass Effect and Witcher. He records his sessions on video and posts them to his YouTube channel so others can see how the game is experienced by someone with severe visual impairment. Saylor has nystagmus, a condition causing involuntary eye movement that makes it very hard for him to focus.
The future of game accessibility seems wide open to possibilities. Includification outlines three levels of accessibility for video games, representing a "good, better, best" set of goals for what should be included with new games. Level One represents the bare minimum of features that should be standard; Level Two outlines the best compromise between the need for greater accessibility and the ease of implementation; and Level Three envisions "an ideal world where the barriers in the gaming space are almost all but gone."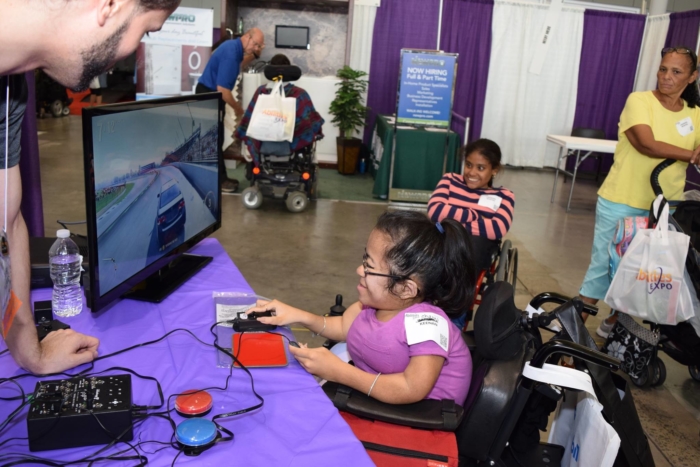 It's taken 13 years, but game developers are now getting comfortable with the concept of game accessibility, and tens of millions of gamers with disabilities are obtaining the shared social experience through games they crave.
"We've perfected round one of accessible gaming," Barlet said. "Now we're trying to figure out round two."