There are many QR code scanning apps available on the market that help identify objects for those with visual impairments.  Envision ELI is a personal assistant that uses unique and special QR coded adhesive labels to identify objects.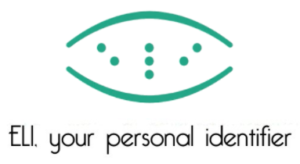 Unlike traditional QR labels, ELI labels do not limit the amount of audio that can be recorded on each label.  Each label is associated with the unique language of the user.
How Envision ELI works:
Paste the ELI label on any object
Scan the label with the ELI app and record a message
Re-scan the ELI label to hear the recorded label
Re-record any label with a different message
ELI's mission is to provide persons with visual impairments the ability to identify items they come into contact with in their daily life.
Envision ELI Features:
ELI Label Packs contain 100 unique and special QR coded adhesive labels
Each unique QR coded label is programmable thus users can re-record indefinitely
The app is free to download on both:
The app has built-in voice instructions to assist in guiding users through the app
See also: Be My Eyes App