Emotions can be a very complicated thing to manage for children and adults alike.  Taking the time and energy to teach children early on how to better manage their feelings is essential for their overall well-being.  There are several apps available that can help in this area.  Keep on reading to learn about a few of them!
3 Apps to Help Children Manage Emotions:
Tinybop is a Brooklyn-based studio of designers, engineers, and artists.  They create educational products to play at home or in the classroom, which "spark the curiosity of kids around the world today."  Their app, Me: A Kid's Diary, gives children hundreds of inspiring, fun prompts to help them learn more about themselves as well as the people around them.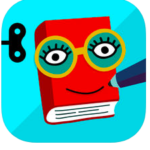 Features:
Children can create and accessorize avatars for themselves and people and pets in their lives
Avatar responds to the child, expressing the emotions he or she captures and shares
Record stories and sounds
Safe space for self-expression: nothing is shared unless child chooses to share
Open-ended activities with no rules: curiosity and creativity are rewarded
No personal information is shared or collected
Edoki Academy offers "high-quality content developed by experienced Montessori teachers with beautiful graphic design to foster interest."  One of their many apps is Zen Studio Meditation for Kids.  Zen Studio Meditation is a "unique geometric finger painting app designed to help children relax and focus."  Children simply tap once for a new canvas, tap again to pick a color, then swipe to draw with their finger.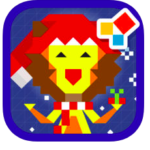 Features:
Relax as calming music accompanies your every swipe
Enjoy 18 free tutorials in the free version (more than 90 via In-App Purchase)
Make your own creations using the grid size of your choice
Stay zen with the sleek design and simple navigation
Print the free Parents and Teachers Handbook
Create up to 8 drawings
Great for calming and self-regulation
Stop, Breathe & Think is "an emotional wellness platform for the 'under 25' generation."  Their mission is to help "children, teens, and young adults build the emotional strength to tackle life's ups and downs."  Their app, Stop, Breathe, & Think Kids makes meditation and mindfulness easy and fun for children.  It helps them discover their superpowers of sleep, being calm, learning to breathe or to resolve conflicts.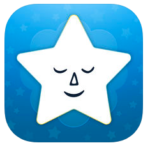 Features:
15 free mindful activities for every situation
25 premium missions for more meditation and mindful activities
Fun video animations
Stickers to reward progress
Mindful missions deal with:

Sleep
Over-excitement
Stress and worry
Disappointment and sadness
Caring and connecting

Offers 2 auto-renewing subscription options:

$9.99 per month
$58.99 per year