Did you know that the third Thursday of each May is Global Accessibility Awareness Day (GAAD)?!  According to the GAAD website, the idea was inspired by a single blog post written by Joe Devon.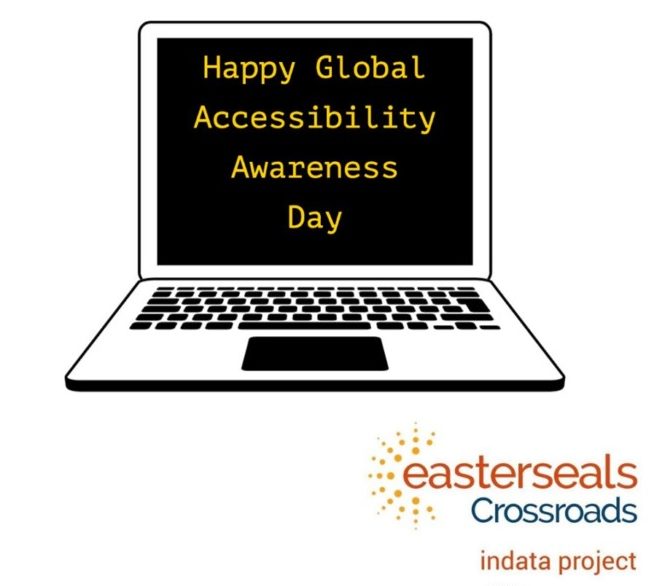 Jennison Asuncion, another founder of Global Accessibility Awareness Day, spoke about the day's purpose in an interview:
"The whole concept of Global Accessibility Awareness Day is for that single day… to think about, to learn about, and to experience digital accessibility."
Jennison is an accessibility professional from Toronto who came across Joe's blog by accident.  "After reading [Joe's blog], he immediately contacted him and they joined forces" to create GAAD!
In addition to providing the background of Global Accessibility Awareness Day, the website also lists some accessibility features, technology, tools, and learning resources.
Our very own director, Brian Norton, made an appearance on WISH-TV yesterday to spread more awareness. (Click here to view the interview and read more about GAAD.)
We (the INDATA Project) encourage you to celebrate the day by trying out accessibility features to understand how someone with a disability might have difficulty accessing digital information and learn how digital accessibility creates inclusiveness.
Things you can do to celebrate Global Accessibility Awareness Day:
Create a video and caption it to learn what the video viewing needs are for someone who is hard-of-hearing
Use your device without a mouse and only use the keyboard to navigate to understand the needs of someone with a physical disability
Enlarge your font size/change font color to see what it would be like to access content for individuals with low vision
Check out our Facebook post to learn more!