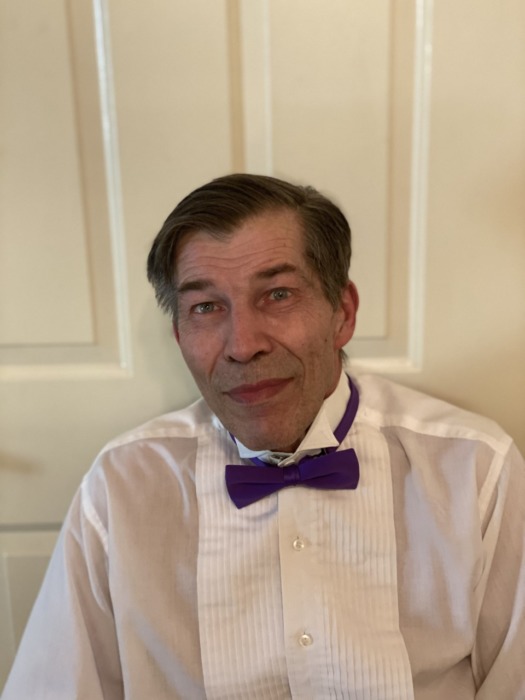 Harry Mize was born in Indiana and lived in 7 different states throughout his childhood. He ended up back in Indiana for high school and graduated from Benton Central High School. After graduation, he went into the Army. He spent 4 years in the Army working as an Engineer. After the Army, he moved back to Indiana and got a job selling computers to high schools.  
One night he went out for some drinks with friends after work. When he was ready to leave, his friends told him that he was too drunk to drive, but he did not listen. He said, "I could barely walk, but I felt like I could drive. I refused many rides with friends. At the time, I had a brand-new 300 ZX sports car. I was only 4 blocks from home when I fell asleep at the wheel. I later found out I was going 90mph when I hit a bridge embankment and was ejected from my car. When I was ejected from my car, I hit my head on the road and was knocked unconscious. I spent 21 days in a coma. When I woke up, I had the abilities of a baby. I could not eat, walk, or talk and I was given the diagnoses of Traumatic Brain Injury. I had to relearn to feed myself and learn how to talk. I now use a wheelchair to get around. I've come a long way since the accident 28 years ago and I believe I am only temporarily disabled. I am very dedicated and determined to reach my goals and my goal is to walk again."  
Harry lives on his own in Lafayette, Indiana and has been living on his own since getting out of the hospital. He has his meals delivered and has a housekeeper to help with household chores. He uses public transportation, Uber, or rides with friends to get around town. Harry is very independent and would like to work again. He continues to struggle with speech and finds that his biggest barrier to finding employment. He becomes very tired after trying to talk as clearly as he possibly can. He said, "When I have been talking in my best voice for a while it becomes very tiring and I need a nap." For the past few years, he has been working with an employment coach from the Wabash Center and the Assistive Technology Center at Easterseals Crossroads to determine the tools necessary for him to obtain employment.  
Harry is interested in becoming a DJ and has worked with several people in the assistive technology department to address his technology needs. He has most recently been working with David Frye, Assistive Technology Specialist, at Easterseals Crossroads to determine what type of assistive technology he would need to be able to do the job duties of a DJ.  
Through the assistive technology evaluation process, it was determined that Harry would need a Mac Book computer and a Spotify account, which is a digital music service that gives an account holder access to a large catalog of popular music. David and Harry set up a Spotify account and David then trained Harry on how to use Spotify and create playlists. They also worked on using Google Chrome to look up music lyrics to make sure they didn't have vulgar language so he would know what songs would be appropriate to play for an all-ages audience. 
One of the challenges they came across while learning how to DJ was how Harry would be able to make announcements that DJ's often make during their sets. Harry would not be able to speak directly into a microphone so David determined that Harry could use his iPhone and type the announcements into the Notes app, which is an app that allows you to capture notes. He then could use VoiceOver, which is a screen reader built into iOS devices that will read aloud what is displayed on any iOS device, to play that message into the microphone. They have also been working on making a sound effect playlist with sound effects that are often used by DJ's.  
Now that Harry has learned how to use Spotify to DJ and Notes with VoiceOver to make announcements, he plans to start a few gigs at his friend's bar and grill. His friend owns a few local bars and has agreed to let him DJ a few nights. The bar where he will DJ already has the ability for him to plug his laptop into the overhead speakers.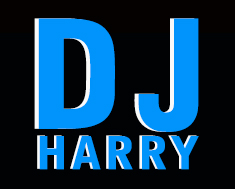 Harry has been practicing regularly on how to create music playlists and how to control the volume of both the computer and Spotify at the same time. Harry said, "I am getting comfortable enough to start doing sets in front of people. David has taught me a lot of things I didn't think I could do. I just have to be patient and practice often." 
Harry is going to start some trial DJ sets on Wednesday's at the bar for the lunch crowd. He is excited to put all his practice to use in front of people. He will also continue to spend time as a public speaker encouraging people not to drink and drive. He has been speaking at schools and other groups such as the safe driver's program for those who have been arrested for drunk driving. He has been doing these speaking events on the impacts of drunk driving for 12 years and has given 303 speeches. He is also the Vice President for the Drive Safe Lafayette program. Harry really enjoys his speaking engagements and work with the drive safe program and hopes that his story will continue to encourage people not to drink and drive. He said, "I am a survivor. I want to inspire others not to drink and drive."