Josh Anderson, who is the host of our Assistive Technology Update podcast, recently interviewed Michele Walker.  Michele Walker is the owner of Bee Visual LLC.  She founded the company to help improve communication between children and their caregivers.
Michele, along with world-class experts in the medical, educational, and child development fields, created two apps to help bridge the communication gap.  Here are the two available apps from Bee Visual LLC:
The Choiceworks app is "an essential learning tool for helping children complete daily routines (morning, day, night), understand and control their feelings, and improve their waiting skills."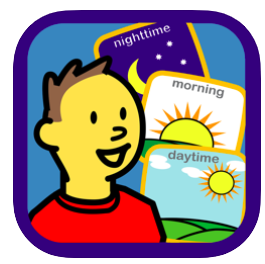 The Choiceworks app was developed by leading hospitals and child development specialists.  Its purpose is to provide clear and consistent support to foster a child's independence, positive behavior, and emotional regulation at home and in the community.
Features of Choiceworks:
Image Library comes with over 180 images and audio
App features four boards:

Schedule: focuses on making task completion easier and more fun.  The app motivates children to complete tasks by rewarding the child after completing each task
Waiting: the Waiting Board is a great way to teach children waiting skills, such as taking turns, not interrupting, and more
Feelings: the Feelings Board provides a tool for helping children understand and express emotions appropriately
Feelings Scale: the Feelings Scale allows users to identify, manage, and cope with feelings in different environments throughout the day

You can easily add your own images and record your own audio for "limitless customizability"

You can also attach a video to any board image

Create profiles to personalize and manage multiple users
Share boards by email, Files app, or iTunes with other Choiceworks app users
Ability to print boards or save as PDF
Click here to learn more about the Choiceworks app!
Bee Visual's Choiceworks Calendar app is a "powerful picture-based learning tool that helps children learn what is happening day-to-day throughout each month."  It presents the abstract concept of time in a more visual, orderly format.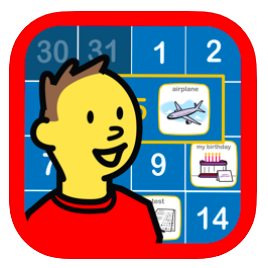 The App Store provides an overview of the app:
"Visual supports are a highly effective, proven tool for improving communication between children and caregivers.  Calendars are challenging for children to grasp initially due to the abstract concepts of time, months, weeks and days.  They are also time consuming for caregivers to setup and maintain.

Choiceworks Calendar addresses all these challenges.  For the caregivers, it provides a streamlined interface for creating, customizing, sharing and maintaining a calendar of upcoming events.  For the child, it provides visual, audio and video supports that make using the calendar a delightful experience while they learn these abstract concepts of time."
Features of Choiceworks Calendar:
Users can easily create a visual calendar of upcoming events in a few minutes
Image Library comes with over 275 images and audio

You can also add your own photos, record your own audio, video, and edit captions for limitless customizability

Create multiple personalized calendars for use with multiple children or in a classroom setting
App speaks the daily schedule for the user
Built-in visual timer
Automatically adds holidays
Easily add recurring events
Notifications and alarms with visual and audio alerts
Share boards via email or iTunes File Sharing with other Choiceworks Calendar app users
Check out Josh's interview with Bee Visual's founder, Michele Walker, by clicking here.