I have written about several Amazon and Ring products over the years.  However, I have yet to write about the new Ring Hardwire Video Doorbell!
Ring's newest Video Doorbell features nonstop power since you hardwire it to your existing doorbell wires.  After it is installed, you'll be able to receive real-time notifications directly on your phone.  It is also Alexa compatible, so if you have an Echo Show, for example, you can view and communicate with anyone who rings the doorbell — completely hands-free!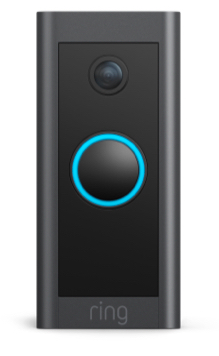 Here are the DIY installation instructions:
Turn off power at the breaker and use the provided jumper cable to connect both terminals in your existing doorbell's chime
Outside, disconnect your existing doorbell button

Connect doorbell wiring to the back of the Ring Hardwire Video Doorbell

Secure the doorbell to your home, attach your faceplate, and turn power on at the breaker

Use the Ring App to continue setting it up!
NOTE: this doorbell does NOT sound your existing doorbell chime.  To hear audio notifications in your home, pair with a Ring Chime, compatible Alexa device, or select the Video Doorbell Wired + Chime bundle.
Overview of the Ring Hardwire Video Doorbell:
Video doorbell features nonstop power
1080p HD video with two-way talk, advanced motion detection, standard 2.4 GHs connectivity, and customizable privacy settings
Get real-time notifications sent straight to your phone, compatible Alexa device, or Ring Chime so you'll always know when someone stops by
Advanced motion detection helps you know when someone's at your front door before they ring your doorbell
All installation tools come with the device
Connect with Alexa to hear alerts on your compatible Echo devices or see a Live View on Echo devices with a screen

Talk to visitors by saying, "Alexa, talk to the front door"

Night vision with sharp contrast ensures you'll never miss a detail – even in the dark!
The doorbell will be released at the end of next month.  Click here to learn more!.