I wrote about a handful of Braille games before, but MaxiAids features a few more I've yet to discuss.  If you or a loved one have a visual impairment and are looking for games to play, keep on reading!
If you're unfamiliar with MaxiAids, their catalog is full of over 9,000 products designed specifically for individuals with special needs.  The company is owned and operated by individuals with visual and hearing impairments, as well as people with autism.
Here's more from the company:
"MaxiAids has been an established special-needs provider for over three decades. In that time, we have evolved into the world's leading provider of adaptive products, products for independent living and products designed to enhance your lifestyle simply by making your every-day tasks easier. Look to MaxiAids when you're in need of any special needs item. Why? Because we listen to the people who matter the most… our customers! We base our ever-growing, ever-changing line of products on what our customers need and want. Use the "Contact Us" option at the bottom of every web page to send us your ideas and suggestions. We love hearing from you!"
3 Braille Card Games for Individuals with Visual Impairments:
This classic word card game features Braille lettering for both letters and point values.  The cards also feature large numbers and letters to make them easier to read for individuals with low vision.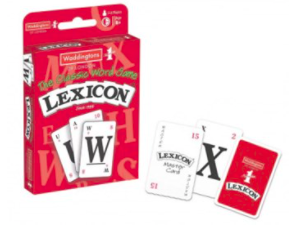 Features:
A fun word card game that you can use to practice critical thinking and spelling skills
Braille lettering on each card, identifying both their letters and point values
Large letters and numbers make them easier to read for individuals with low vision
Comes with 52 cards
2-4 players
Ages 8 and up
Play Nine is a fun card game featuring tactile Braille letters and numbers on each card.  It is a golf card game so the object of the game is to try to get the lowest possible score.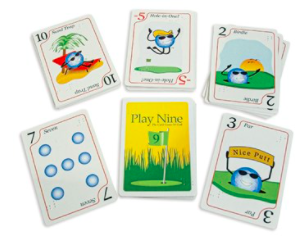 Features:
Tactile Braille letters and numbers on every card
The game comes with 108 cards with different stroke numbers and challenges on each card
Great for practicing strategy as well as simple addition
2-6 players
Ages 8 and up
Sushi Go! is a fun multiplayer strategy game featuring brightly colored cards and Braille lettering on every card.  Each player starts with a handful of cards, chooses one to keep, and passes their hand over to the player next to them.  The player with the highest score wins!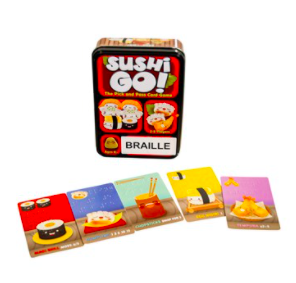 Features:
A fun multiplayer strategy game with cute designs and Braille lettering on each card
Set of 108 cards
2-5 players
For players ages 8 and up
Click here to learn about the other games and products MaxiAids has to offer!