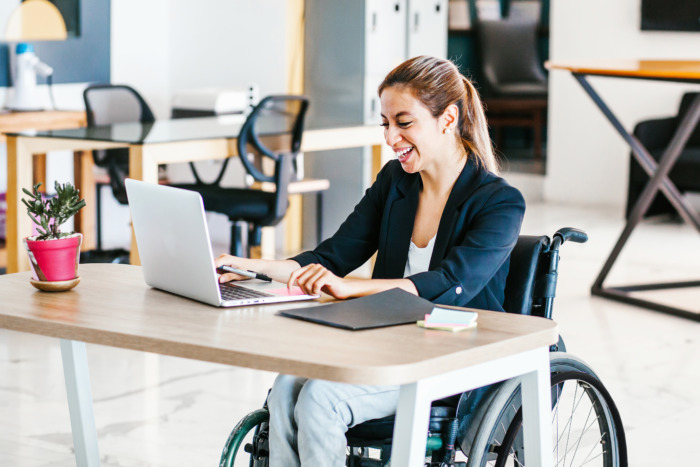 COVID changed the way all of us communicate, with the halt of in-person interactions giving way to virtual meetings.
The INDATA Project's upcoming training session on May 20 explores online meeting tools for telehealth purposes and how to best accommodate people with disabilities during virtual meetings.
"Tools like Zoom and Microsoft Teams have been invaluable to us throughout COVID," said Brian Norton, the director of assistive technology at Easterseals Crossroads and the leader of the upcoming training session. "What's convenient for many folks is absolutely vital for people with disabilities. These virtual options for communication are essential to those with mobility or transportation issues, and they're particularly important for medical appointments during this time of intense safety precautions within clinics and hospitals."
Explore Your Options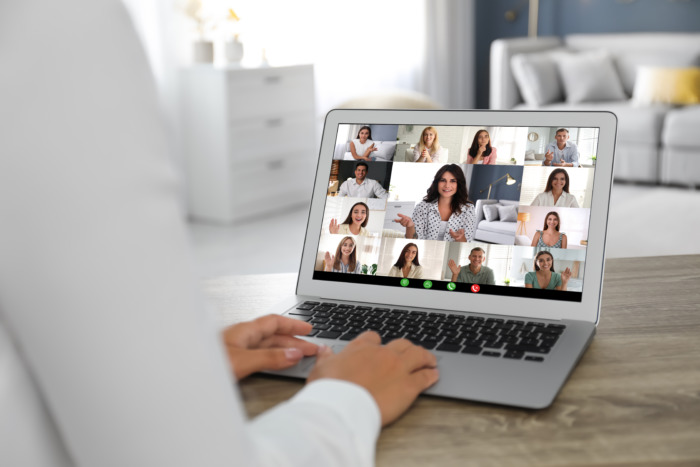 There is a wide world of options when it comes to online meeting tools. First, determine your main needs. Do you need to host small office chats or large classes and conferences? For instance, Zoom can accommodate 500 participants for classes and webinars while Microsoft Teams is limited to 250.
Then, to accommodate people with disabilities, determine the platform's degree of accessibility. Does it provide live, automatic closed captioning? Is it compatible with most screen readers? Does it have an automatic transcription feature?
Also keep this in mind: Data from the Pew Research Center shows that people with disabilities are much less likely to use the internet due to its remaining lack of accessibility. Therefore, when planning a virtual meeting, you should make sure attendees have the option to dial in and participate offline.
People with disabilities are twice as likely to be unemployed. Keep that in mind as well when choosing a virtual platform. Zoom and Microsoft Teams offer basic plans for free. Skype allows users without the app to join video meetings for free on Microsoft Edge and Google Chrome. Of course, FaceTime is also free.
Make Meetings Accessible 
Here are some tips for meetings with various audiences of people with disabilities: 
For meetings with the deaf and hearing impaired: 
Host the meeting in a quiet room where you are free from distractions.
Mute all attendees except those speaking to keep background noise to a minimum.
Have speakers use a headset to improve audio.
Ask people speaking to say their name every time they speak, so captioners and attendees alike all know who is talking.
For meetings with the blind and vision impaired: 
Make sure the speaker's face is well-lit and clearly visible.
If there is a method in place to vote or flag who can speak next, make sure all participants can access the process.
Describe live scenarios and images.
Read any text that appears on screen.
In presentations, use larger fonts and a limited color palette with contrasting colors.
For meetings with people who have intellectual and cognitive disabilities: 
Be patient when explaining how to use online platforms.
Repeat information if necessary.
Use plain language during the event. Avoid using jargon.
Build processing time/breaks into your event.
Leave ample time for questions.
Applying These Tips to Telehealth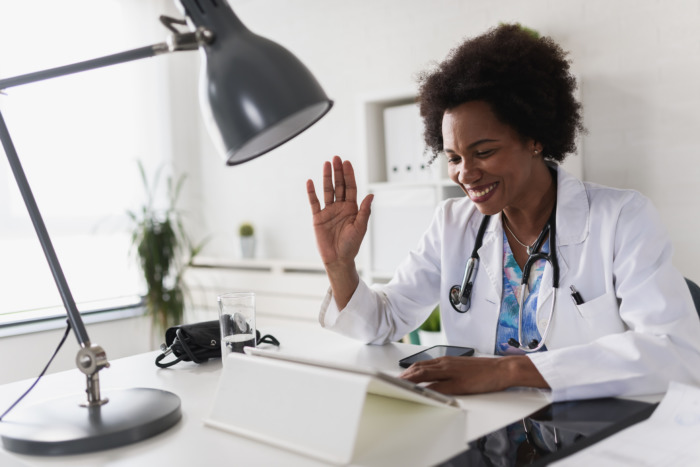 Of course, COVID dramatically increased the need for virtual meeting options, particularly in the telehealth arena. According to the CDC, telehealth visits went up 154 percent in the last week of March 2020 compared to the same time in 2019. And according to Doximity, more than 20 percent of medical visits in the country are expected to be virtual this year.
While virtual meeting software is proving to be vital and effective right now, there is still room for it to improve, especially for people with disabilities.
Here are some tips for healthcare providers using this technology:
Provide and undergo continual telehealth training.
Gather as much information from the patient as possible before the visit.
For hearing or vision-impaired patients, provide accessible text summaries of your visits with them.
Pay attention to body language to see if patients are distressed.
Work on developing a warm, "webside manner." Make eye contact. Speak slowly, clearly and with compassion. (A virtual visit can be uncomfortable at first, especially for people with disabilities.)
Create a schedule for telehealth visits, leaving room for after-hours care and on-call support. (Use software with a live chat feature.)
"This is the area in which virtual meeting software is most important," said Norton. "But we hope that our upcoming training session helps and resonates with meeting planners from all walks of life. This is the way of the future, and we want to help people adapt to it."