Podcast: Play in new window | Download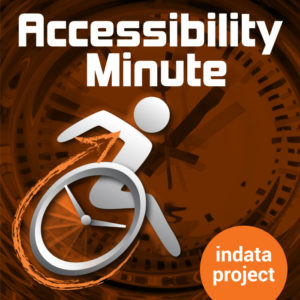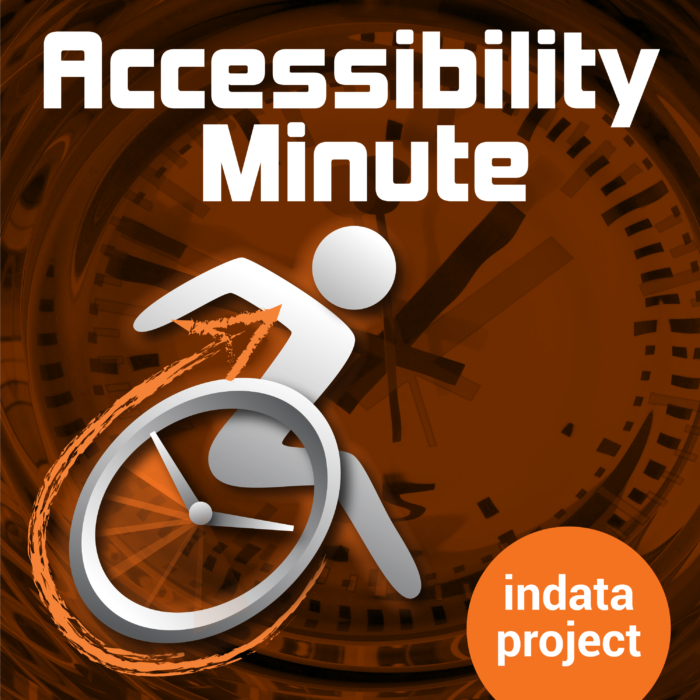 Hey there! Welcome to Accessibility Minute, your weekly look at Assistive Technology, those clever tools, and devices designed to help people who have difficulties with vision, mobility, hearing, or other special needs!
We first talked about Tile products way back in 2014, which are small devices you can attach to your keys, wallet, purse — anything you might lose.  Apple now has its very own version: introducing Apple AirTag!
According to Apple's website, Apple AirTag is a "super-easy way to keep track of your stuff."  Simply attach one to your keys, purse, wallet, backpack, and more.  Once it's set up, you'll be able to view it on the Find My app!
Additionally, you'll also be able to play a sound on the device's built-in speaker by going to the new items tab in the Find My app.  You can also say, "Hey Siri, find my keys," for example.  If the item is hiding nearby, just follow the sound and your search is over!
Other features include:
With the Precision Finding feature, you'll see the distance to your AirTag and the direction to head in
If you leave something behind at work, the gym, beach, etc., the Find My network helps you track down your AirTag
Designed to protect your privacy every step of the way
Only you can see where your AirTag is
Efficient so there's no need to worry about battery life or data usage
Water-resistant
And much more!
Visit Apple.com/airtag to learn more!
For more information, to read our blog, or to drop us a line, visit EasterSealsTech.com.
I want to take a moment to thank InTRAC the Indiana Telephone Relay Access Corporation for sponsoring our transcript today.  You can find out more about InTRAC at relayindiana.com.
That was your Accessibility Minute for this week! I'm Laura Medcalf  with the INDATA Project at Easterseals Crossroads, in Indiana