Podcast: Play in new window | Download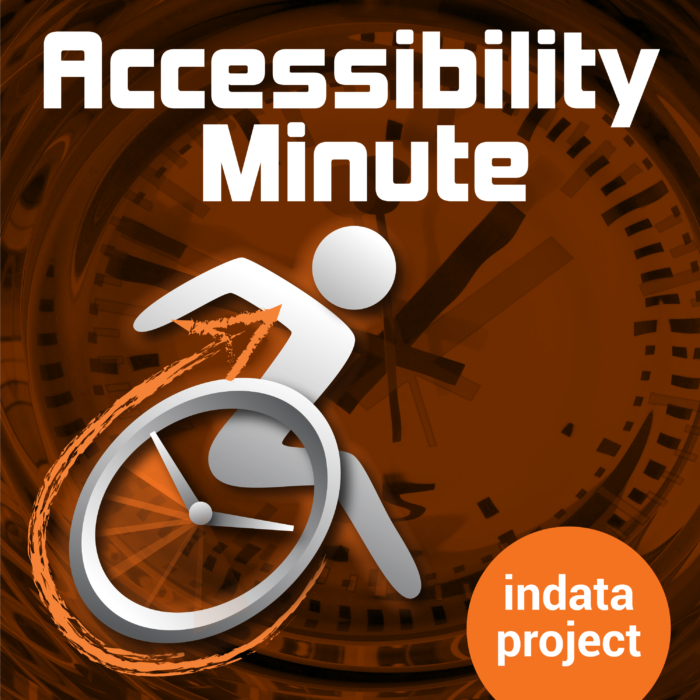 Hey there! Welcome to Accessibility Minute, your weekly look at Assistive Technology, those clever tools and devices designed to help people who have difficulties with vision, mobility, hearing or other special needs!
Since releasing the first generation of AirPods back in 2016, Apple has released some newer models.  Apple's AirPods Pro are a "higher-end version of its existing AirPods with a unique design, noise cancellation technology, and better sound."
Users can choose from three sizes of soft, flexible silicone tips that click into place.  These internally tapered, tips conform to your ear shape, keeping the AirPods Pro secure.
Further, these AirPods feature Active Noise Cancellation technology.
Other features include:
The outward-facing microphone detects external sound, then the earphones counter it with equal anti-noise, canceling the external sound before you hear it
Want to hear what's happening around you?  Just press and hold the force sensor on the stem to move between Active Noise Cancellation and Transparency mode
With the MagSafe Charging case, AirPods deliver more than 24 hours of battery life
Visit Apple.com to learn more!
For more information, to read our blog, or to drop us a line, visit EasterSealsTech.com.
I want to take a moment to thank InTRAC the Indiana Telephone Relay Access Corporation for sponsoring our transcript today.  You can find out more about InTRAC at relayindiana.com.
That was your Accessibility Minute for this week! I'm Laura Medcalf  with the INDATA Project at Easterseals Crossroads, in Indiana.