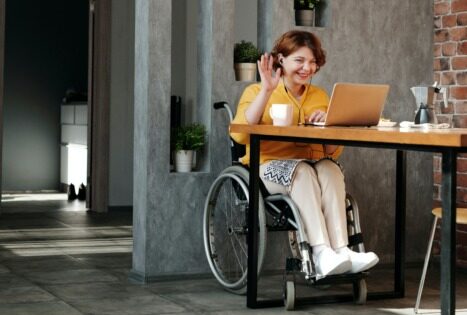 One of INDATA's main aims is to bring people together. Now, especially in the wake of the pandemic and increase in digital communication, the best way to accomplish this is through technology.
Through the INDATA Depot, an equipment reuse program, Hoosiers with disabilities receive donated devices — mainly computers — free of charge. Not only is this program helping people connect to loved ones, but it is providing professional networking opportunities as well.
"One of the unique aspects of the Depot is that a lot of our volunteers and interns have disabilities themselves, and they're coming in and fixing up these computers for others who have disabilities," said Brian Norton, director of assistive technology at Easterseals Crossroads.
Reuse and Revitalize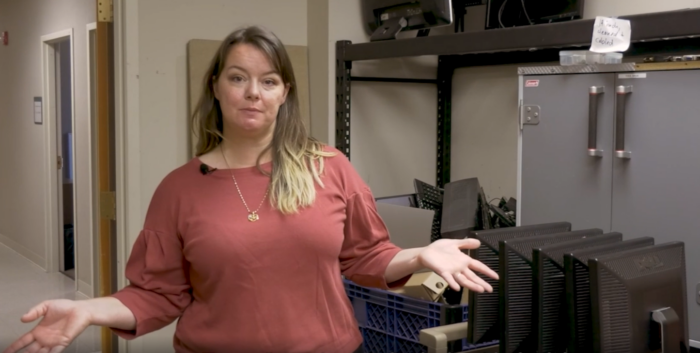 The INDATA Depot provides roughly 200 computers per year to Indiana residents with disabilities. According to recent Pew Research Center studies, people with disabilities are less likely to own a traditional computer or feel completely confident using devices with internet access.
Before the computers are distributed, they're wiped clean and made ready for new, secure use. Easterseals Crossroads is a Microsoft Registered Refurbisher, allowing the organization to preinstall genuine Microsoft software, provide data-wiping security services and refurbish computers through environmentally sustainable means.
Thanks to INDATA's webcam-enabled laptops and device demonstrations, people with disabilities are able to virtually visit their doctors and loved ones. For example, take Gladys, whose grandson now calls her "the Zoom Queen."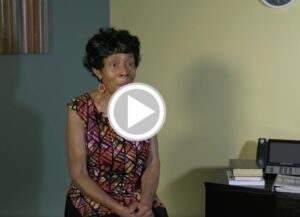 Steve Smitherman, the Indiana market president of CareSource, talked about how his organization's donation of laptops proved vital for people like Gladys.
"Traditionally we would just recycle those, but you think about how Gladys' age probably prevents her from having face-to-face interaction with a lot of her family," he said. "Giving Gladys this resource to be able to connect with her friends and family and remove that social isolation barrier for her is definitely going to improve her life and really it could extend her life."
Gladys confirmed this, saying: "It's a blessing to have that laptop. All my friends who have (a laptop) get on it and sometimes we cry and say we're so happy we can see each other. (The laptop) motivated me to do more and reach out to more people."
With a little dance in her seat, Gladys also said, "I think I'm more energetic since I got that laptop, baby! I'm cool!"
Opportunities to Do More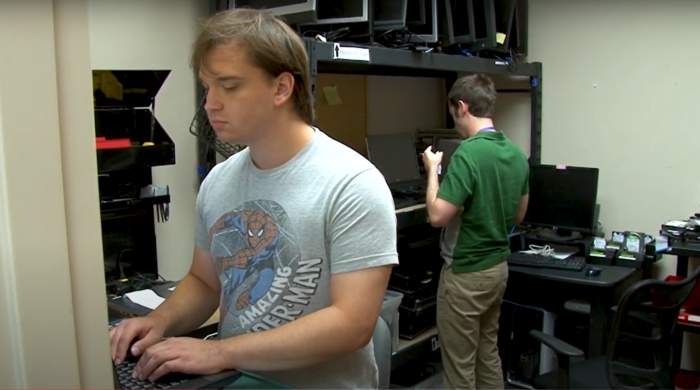 The Depot also benefits people with disabilities on the other side of the reuse program, providing internships and volunteer opportunities for them to help refurbish and prepare the donated equipment for distribution out in the community.
"It's cool to see them refine their job skills and become more comfortable with technology that will help them as well," said INDATA Program Manager Tracy Castillo.
The volunteers are responsible for removing old hard drives and installing new ones along with new operating systems and software tailored to people with disabilities, such as Non-Visual Desk Access (NVDA), a free screen reader that guides blind or low-vision users through synthetic speech and Braille displays.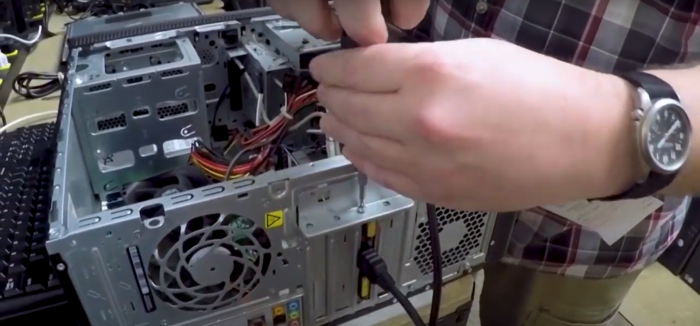 For Castillo, seeing the way these professional opportunities pan out is the most rewarding aspect of the reuse program.
"I love seeing these interns and volunteers go on to good employment," she said. "Many of the people who enter our program have never had a job before, so it's great to know that the skills they learn here help them get a good one. Whether they're an intern, a volunteer or someone coming to pick up a computer, I have yet to see one person not smile when they leave the Depot. It's really neat to be part of something bigger than yourself."
Donating and Applying for Items from the Depot
Do you have a computer or device to donate? If so, contact Tracy Castillo at tcastillo@eastersealscrossroads.org or 317-466-2013. We accept walk-in donations by appointment only or can arrange to have donations picked up from your location.
In order to receive items from the Depot, applicants must reside in Indiana, have a documented disability and not be able to obtain a computer by any other means.
If you are an individual with a disability in need of a computer or other electronic device, click here to fill out an application.
INDATA Depot Links: