If you're looking for a visual schedule tool, check out Goally.  Goally is a suite of therapeutic apps designed to help support the daily activities and functioning of children and teens with a variety of disabilities.
According to BridgingApps:
"One of the benefits of Goally is that it is available both on a small dedicated kid-friendly device that can be purchased as a subscription or two apps that can be downloaded onto an Android or iOS device that you already may own…"
Parents, educators, and clinicians can use the Goally Adults app to manage and program the Goally Learner's app.  While using this app, you can easily create routines, reminders, and checklists to make bedtime "easy and mornings relaxed."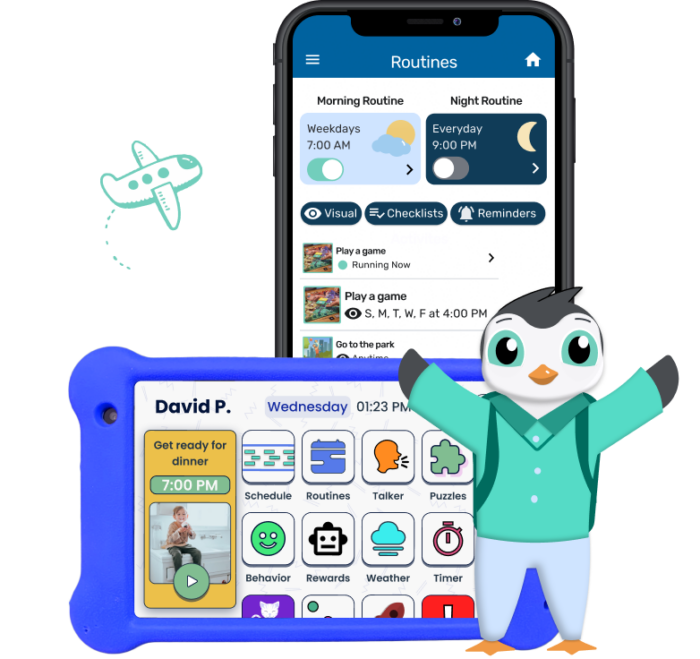 After purchasing a subscription, the following features are available:
Visual scheduler – customizable with various sounds, reminders
Puzzles for learner engagement – customizable sounds, number of pieces
Automated token reward system – customizable, built-in images and uploadable pictures
Visual countdown timers for any task – customizable sounds and time, bar shows visual of time countdown
Weather app – not customizable, a basic layout with temperature, thermometer icons
Behavior tracker – easy setup, behavior library included
What's included with the distraction-free device:
No web browser
Rugged cases
Totally dedicated to Goally apps
No YouTube
No App Store
Click here to learn more!