GoTalk communication devices are battery-powered augmentative and alternative communication (AAC) devices used by people who, some or all of the time, can't communicate well by speaking. AAC users encounter difficulty communicating via speech due to congenital and/or acquired disabilities occurring. These conditions include but are not limited to autism, cerebral palsy, dual sensory impairments, genetic syndromes, intellectual disability, multiple disabilities, hearing impairment, disease, stroke and head injury.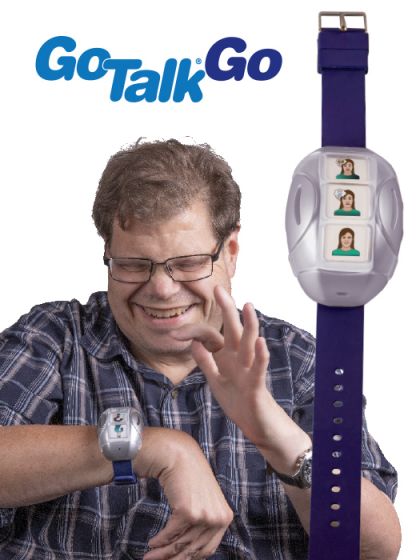 The GoTalk devices comes in several types and sizes and are used by children, adolescents and adults alike, offering communication support in a variety of styles to suit each individual's skills and needs.
And one of the GoTalk devices — GoTalk Go — provides reliable communication in an on-the-go setting.
GoTalk at Your Fingertips
Imagine how frustrating it would be not to be able to communicate simple thoughts and feelings — from "Hi, it's nice to see you" to "I need help." The GoTalk devices give users the chance to "say" what they want with the simple push of a button. And the GoTalk Go provides three different buttons that can each hold up to three different messages to be used for quick communication.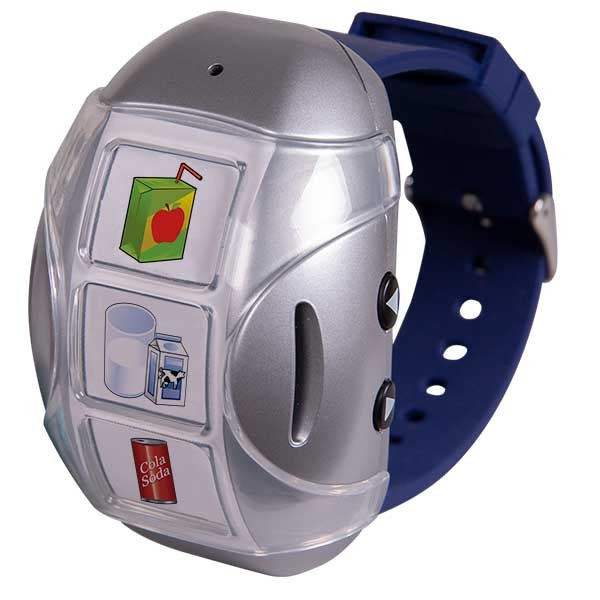 It's rechargeable and programmable — offering the ability to program one, two or three different messages on each of three levels, for a total capacity of nine messages. Another person — whether a classmate, sibling or friend — records various messages onto the GoTalk Go the user will likely need, in any language, dialect or accent.
Hands-On Support
The watch-like device is a convenient, wearable AAC device. It's great for wearers to use for conversations in the cafeteria, recess, community outings and many other places.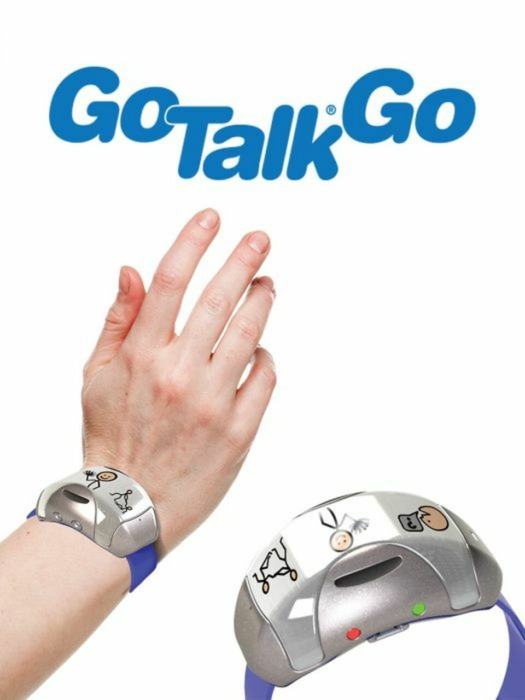 Features:
Records and stores nine messages in three levels, on three buttons
Includes a plastic wristband
Provides high-quality speaker
Rechargeable via USB
Check out this video about GoTalk Go here: