Getting gifts is more than just a chance to go on a shopping spree. It's an opportunity to connect with loved ones, embrace their passions and contribute to their daily lives. The right present for a person with a disability can completely change their life.
Listed below are some gift ideas fit for a wide age range. The items here are fun, helpful, comforting and even empowering.
Giving Kids a Trial Run at Life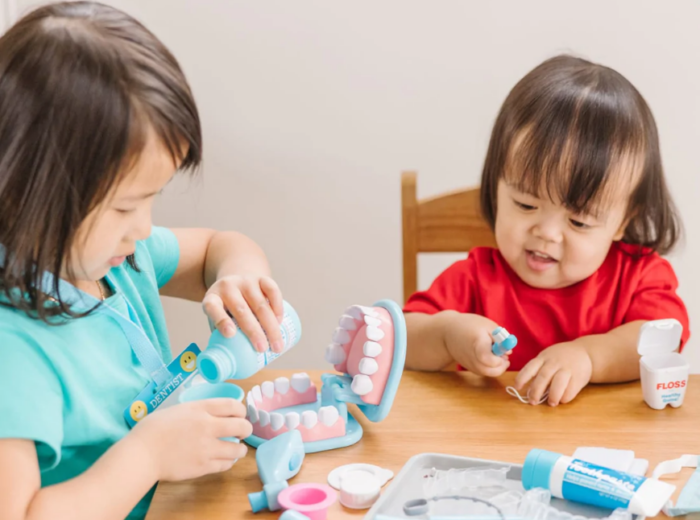 The Super Smile Dentist Play Set: The first gift comes from Melissa & Doug, the creative duo behind a host of developmental toys for children aged 0 to 8 years. This set gives kids a chance to undergo a trial run visit to the dentist, which is commonly stressful for youngsters, especially those with autism. "It gives them an opportunity to play with dental tools and pretend to be the dentist so they know what to expect," said Karrie Veteto, director of autism and behavior services at Easterseals Crossroads. "It encourages imitation communication and pretend play skills. The interesting thing about it is that you have a dry erase marker in the set, so you can create decay on teeth and then use the tools to clean them so you're actually cleaning the teeth and not just pretending, which I really like as an occupational therapist." The set eases kids' fear of going to the dentist by allowing them to see the procedure clearly from the outside. Putting them in the dentist's position empowers them and increases their understanding of what such a visit entails.
Taptilo: This smart braille device makes it "fun and easy" to learn braille. As Demo and Loan Specialist Blake Allee said in a previous blog: "Taptilo looks sort of like a kids' toy, but in my experience, it is very effective for all ages. I really like the feel of the braille blocks it uses, and it has games and other options to test braille skills and spelling out words. I did not expect to learn uncontracted braille this quickly and easily, so major props to Taptilo."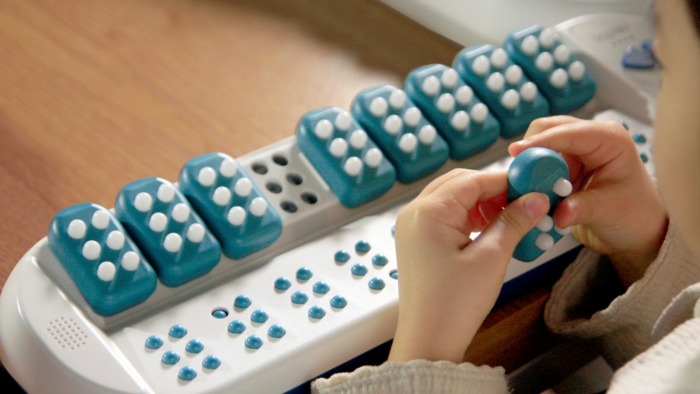 Calming Tent: This product can be beneficial for any child with ADHD, anxiety, autism or sensory processing disorder. Made with special blackout fabric, this type of tent envelops children in a dark, calming environment to relieve them from sensory overload. Collapsible and portable, it can become a staple for any sleepover, family vacation, etc. And it prepares kids for giving themselves time and space to relax later in life.
"I just went to a conference last week, and there were times where I was like, 'I think I'm just going to go back to my hotel room for a few minutes.' I just needed to get away," Veteto said. "And I think as adults, when we can recognize that we have those needs, our kids do too. They just don't always have the same way of communicating it or knowing what they need. Being able to say, 'I need a break' or 'I need to go and just chill out for a few minutes' is important. That's definitely an occupational therapy goal. It's also an applied behavior analysis goal of being able to advocate for yourself and recognizing that, 'I am coming unglued, I need to go calm down.'"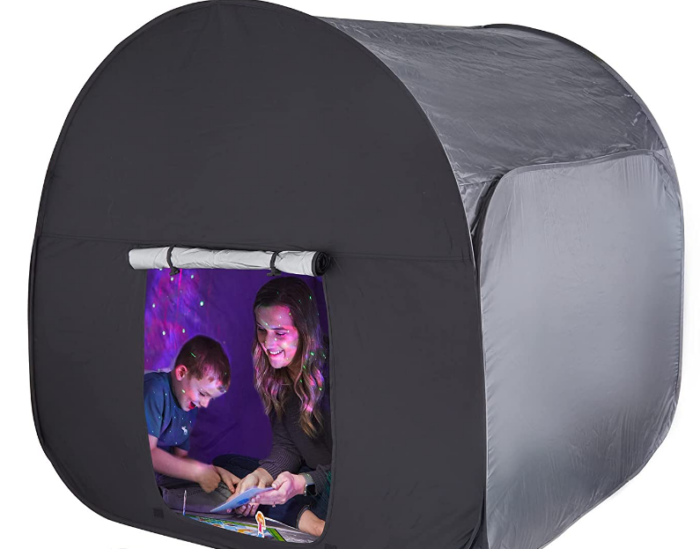 Providing tools at home, like a calming tent, gives children a frame of reference for communicating what they need when they're feeling overwhelmed.
For more from Veteto on gifts for young people with autism, listen to this podcast episode.
Gifts to Inspire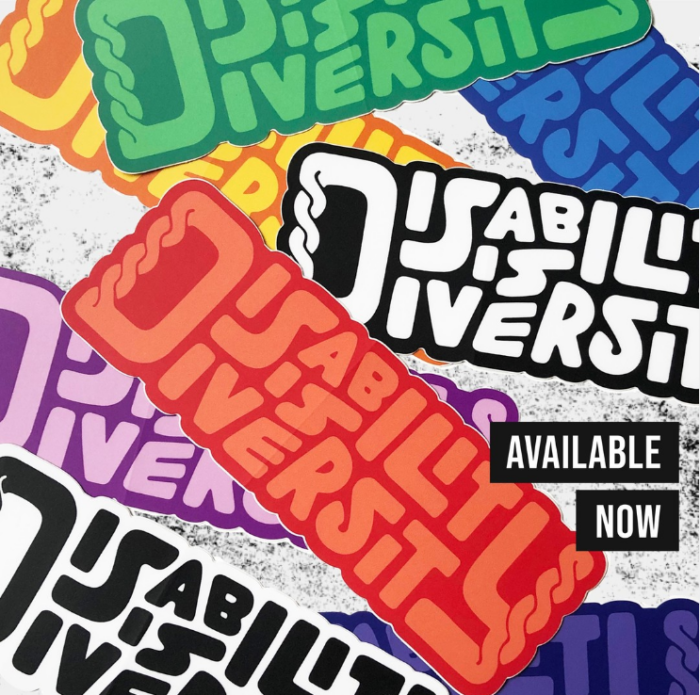 Disability Pride: Owned and operated by people with disabilities, Crip Riot celebrates ideas like "Disability is Diversity" and "Make Pride Accessible" through clothing, accessories, education and activism. Their stickers would make great stock stuffers for people who like to decorate their laptops, refrigerators or car bumpers. They also have lanyards and magnets for their F*** Stairs campaign, wherein able-bodied people and disabled allies pledge to use only accessible pathways in solidarity with wheelchair users and other people with mobility impairments. In addition, they have t-shirts and hoodies galore.
Disability Representation: To reach a wider demographic and show the importance of diversity, it's vital for entertainment to include and embrace people with disabilities. Written by and revolving around a deaf teacher named Karlie Waldrip, I Deaf-initely Can, Rhett the Heeler follows her and her Australian cattle dog as they navigate the world using sign language. This is a great book for children and parents going through deaf education.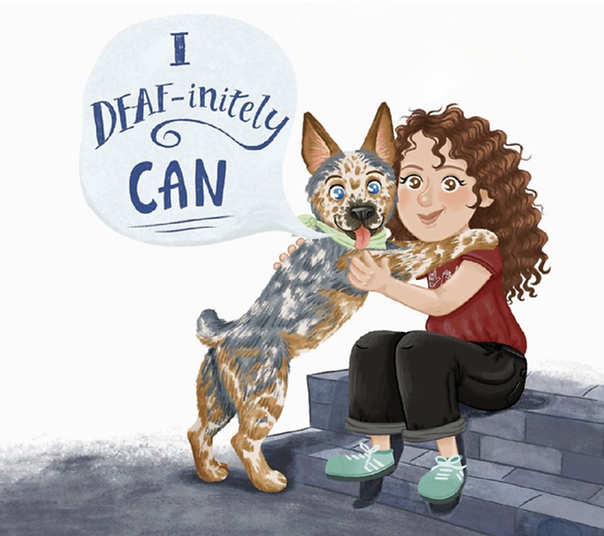 For older readers, there's Disability Visibility, a collection of contemporary essays by authors with disabilities. Edited by disability rights activist Alice Wong, the collection includes writing ranging from blog posts and eulogies to Congressional testimonies.
Hopefully, this list will help you find something for your loved ones this holiday season. Happy shopping!