Over the years, I've written about several different Ring devices to help keep your home secure.  Now the company has released a camera for your car: introducing Ring Car Cam!
Ring Car Cam is a dash camera featuring two wide-angle cameras with Night Vision.  One camera faces the road to capture detailed driving footage and the other faces the inside of your car so you have a security camera to protect against break-ins.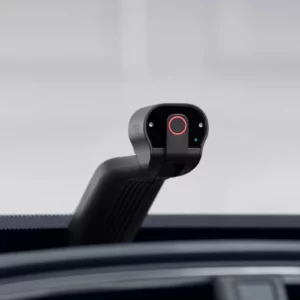 Just like other Ring devices, you'll receive alerts for motion detected in your car when it's connected to your home WiFi.  There are also Live View and Two-Way Talk options so you have the ability to see inside and talk with anyone in your car from your smartphone through the Ring app. 
Overview of Ring Car Cam:
Dual-facing HD cameras: one captures driving footage and the other helps protect against break-ins
Built-in privacy cover allows you to block the cabin-facing camera which also electronically shuts off the microphone
You can see inside and talk to anyone in your car with Live View and Two-Way Talk options
Ask Car Cam to record by using the command, "Alexa, record" to save highlights to the cloud with an optional Ring Protect Go subscription (sold separately)
Ring Protect Go: when your car's away from your home WiFi, get access to 180-day cloud storage, use Live View and Two-Way Talk no matter where your car is, locate your car with built-in GPS, get rich notifications, real-time notifications, and more
Plugs into your vehicle's OBD-II port.  For safety, only use the camera in vehicles where the OBD-II port is located on the left side of the steering wheel
Click here to learn more!