Last week I wrote about the Clevy Keyboard, which is a colorful and durable keyboard ideal for kiddos.  In addition to different keyboards, Clevy also has other products, such as the Clevy Hearsafe Headphones. 
The Clevy Hearsafe is the company's "durable and sturdy" headphones designed specifically for children.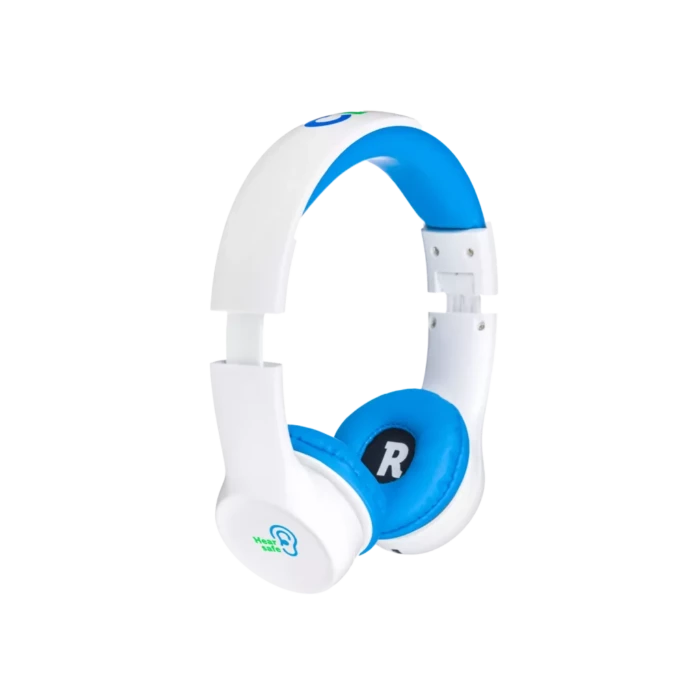 According to their website:
"With high-quality materials and strong construction, these Clevy Hearsafe headphones can withstand the wear and tear of everyday use by active and playful children…"
While wearing these headphones, kiddos can enjoy clear and crisp audio without injuring their ears.  Exposure to loud noises is one of the main causes of early hearing loss.  Fortunately, these feature volume-limiting technology to protect their ears.
Overview of Clevy Hearsafe Headphones:
Volume output is limited to 85dB to help protect children's ears

According to audiologists, this is the "safe threshold for regular and longtime listening"
Since the volume output is automatically limited, no adult supervision is necessary

The long cable (5 ft) gives optimal freedom of movement while using the headphones on a non-mobile device such as a computer
Extra long cable has a coiled part, which gives a trigger warning when a child walks away from the device
Features sturdy and solid construction that can withstand heavy-duty use

The coiled end of the cord prevents it from breaking at the connector

Headphones come with a customizable case designed to improve hygiene and personalization

Features a special dent for stickers, allowing children to make the headphones uniquely theirs

 3.5mm. jack
Click here to learn more!