Yesterday, I wrote about the Clevy Keyguard, which is a keyguard for the company's keyboards.  Another available product from the company is the Clevy Mouse.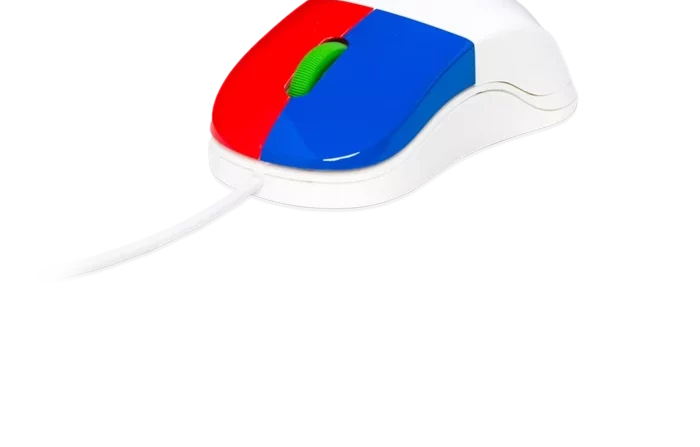 As I stated in a previous blog, Clevy was created because they wanted to make technology inclusive and assist individuals with special needs by providing special solutions for those who need them.  
The company's mission is: 
"To ensure that everyone can access and benefit from technology, regardless of their abilities or disabilities. We believe in the power of technology to empower individuals and enhance their quality of life. At Clevy, we understand that accessibility is crucial in achieving our goal of inclusivity. We strive to design and develop solutions that are accessible to a wide range of users…"
The Clevy Kids Mouse is a computer mouse specifically designed for children in primary school, to teach them how to handle a mouse.  It has a playful, colorful design making it fun for kids to work with.  It features color-coded buttons: the right click is red, the left is blue, and the wheel is bright green.
Overview of Clevy Kids Mouse:
Sturdy and robust construction
Great learning aid for children ages 4 and up
Colorful design helps children distinguish between the different buttons on the mouse: the right button is red, the left button is blue, and the scroll wheel is green

Bright colors help make the mouse look less intimidating

Smaller than a traditional mouse for children's hands

The child's hand will fit "over the mouse like a glove, ensuring a much better wrist position, making the Clevy Kids Mouse the safe choice for long-time use"
Measures 100 x 55 x 35mm
Click here to learn more!