Podcast: Play in new window | Download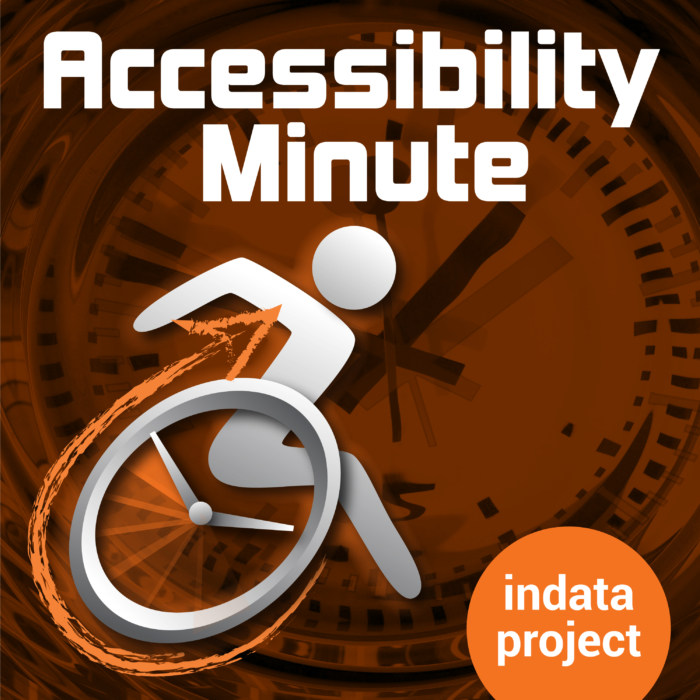 Hey there! Welcome to Accessibility Minute, your weekly look at Assistive Technology, those clever tools and devices designed to help people who have difficulties with vision, mobility, hearing, or other special needs!
Learning new languages can be challenging, but apps like Duolingo can help make it fun!  Duolingo is a mobile app that can help individuals learn 40+ different languages.  According to its description on the App Store, it is "the world's most downloaded education app."  It teaches languages through quick, bite-sized lessons.
While using the app, users can practice speaking, reading, listening, and writing to build their vocabulary and grammar skills.  It was designed by language experts and can help individuals prepare for real conversations in French, Spanish, Italian, German, English, and more.  "Whether you're learning a language for travel, school, career, family, and friends, or your brain health, you'll love learning with Duolingo."
Other features include:
Fun and effective game-like lessons and fun characters help users build solid speaking, reading, listening, and writing skills
Has a science-based teaching methodology proven to foster long-term language retention
Users can work toward their language learning goals with playful rewards and achievements when they make practicing a daily habit
While Duolingo is free to use, users can purchase Super Duolingo, which features no ads and fun perks like unlimited hearts and monthly streak repair; Super Duolingo is free to try for 14 days
Available for both iOS and Android devices
Visit Duolingo.com to learn more!
For more information, to read our blog, or to drop us a line, visit EasterSealsTech.com.
I'd like to take a moment to thank InTRAC, the Indiana Telephone Relay Access Corporation for sponsoring our transcript today.  You can find out more about InTRAC at relayindiana.com.
That was your Accessibility Minute for this week! I'm Laura Medcalf with the INDATA Project at Easterseals Crossroads, in Indiana.