After yesterday's post on an app by Seven Academy, I decided to explore more apps by this developer.  I find it interesting how they take often monotonous tasks (e.g. learning sight words) and transform them into a more colorful, exciting experience for children.
A while back, I provided a list of apps to help students with mathematics.  After exploring more on Seven Academy's website, I stumbled across five more apps that may benefit children learning math.  Check them out!
5 Math Apps for Early Learners:
Numberland is a number learning and tracing app based on a 100-year-old proven pedagogy.  According to the app's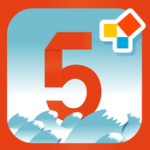 description, "The key is to make sure that children understand the concept of quantity and link it to a number."  While using this app, children will be introduced to numbers and quantities between zero and nine to pre-k and kindergarten children in an interactive environment.
Features:
Learn numbers 0-9.
Understand the concepts of numbers and quantity.
Discover the secret of 0.
Practice counting, reading and writing numbers.
Start learning numbers in 14 languages.
Fun games and activities.
Designed by teachers.
No third-party ads.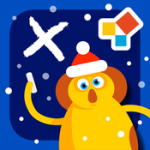 This multiplication app presents an in-depth step-by-step approach to multiplication with "fundamental Montessori materials: the multiplication board, the stamp game, and the bead frame."
Features:
4 activities to learn the concepts.
A toolbox with 4 activities: large number composition, multiplication tables
A play box with 3 games to practice and play: missing digit, bubble games and whiz quiz.
Color-coded place values to allow children to easily identify thousands, hundreds, tens and units.
A "Monster Lab" for added fun and motivation.
Available in 15 languages.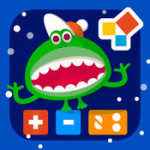 This app utilizes 21st century technology and cute monsters to introduce 4 important mathematical concepts: addition, subtraction, doubles/halves, odd/even.
Features:
Play with Montessori materials: number rods and counters
Charming graphics
Learn to master subtraction and addition through a natural progression with numbers 1 to 99.
Get into multiplication and division using the concepts of double and half.
Play box featuring lots of games.
Designed by teachers.
No third-party ads.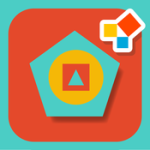 This app has been reviewed as "the best way to learn shapes in 2D and 3D."  This app is designed to help students realize that geometrical shapes are everywhere, and gets them excited to recognize and name them.
Features:
Self-correcting activities for increased autonomy and self-confidence.
Vibrant 3D shapes
Enchanting graphics and characters: Tam and Tao, "adorable globe-trotter twins."
Precise vocabulary: teaches children the real names of shapes.
6 different families of shapes (23 total shapes)
Increased motivation through medals.
15 languages.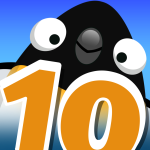 Count up to Ten was developed in partnership with a renowned expert mathematician.  It is a "globally-acclaimed app that teaches children how to count from 1 to 10 through 4 playful, fun and engaging mini-games."
Features:
Playful, fun and engaging mini-games.
Realtime dashboard to monitor progress.
New augmented reality game.
Learn to count up to 10 in 12 different languages.
No third-party ads.