So many robots have been developed since my post on Big Hero 6 and Robots in Real Life.  More recently, I've written about LEKA, a robotic toy developed for children with special needs.  In today's post, I'm going to discuss yet another robotic companion called BUDDY.
BUDDY was recently funded on Indiegogo and is noted to be "the first social robot that connects, protects, and interacts with each member of your family."  You may be wondering, "What can BUDDY do?"  In short, the bot protects your home, entertains your children, and helps you stay connected with the ones you love.
BUDDY can:
Be your personal assistant:

Reminds you of important tasks and events on your agenda

Watch your house:

He patrols your home while you're away and will alert you when detecting any unusual situation.

Be a hands-free helper:

He can suggest recipes, play your favorite playlist, or even answer your phone calls!

Be a playmate for your children:

The bot allows your child to learn through play while having fun!

Keep your loved ones close to each other:

He allows you to communicate with your loved ones, being there with them for moments that count.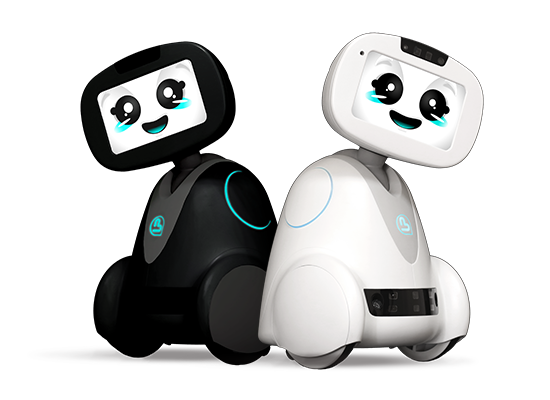 Features of BUDDY:
Communication:

This robot is able to hear, speak, see, and make coinciding head movements.  He is programmed with:

Speech recognition
Human and Object Detection, Recognition and Tracking
Text-to-speech

Navigation:

Unlike other personal assistants (e.g. Echo), BUDDY is fully mobile with 3 wheels and a plethora of sensors allowing him to travel, learn and interact with the world around him.  Navigation features include:

Real-time house mapping and localization
Autonomous collision and obstacle avoidance
Remote control

Modular:

He is a modular platform that can be infinitely built upon and expanded with accessories to make your daily life easier, safer, and more fun.  Modular features include:

Interaction with connected devices
Plug and Play accessories designed for all your needs
Open source SDK and accessible technology
To learn more about BUDDY, check out the developer's website here.