Last week I wrote about the High Definition Corded Telephone HD-70, which is an amplified desktop phone with Bluetooth connectivity.  If you're looking for a more portable solution to better hear your smartphone, look no further than the HearAll Cell Phone Amplifier!  The HearAll allows users to communicate on their smartphones even in the noisiest of environments!
With the HearAll Amplifier, you'll be able to "hear every word, loud and clear. No more muffled words or straining to hear."  It seamlessly connects to any Bluetooth smartphone and can be used as either a handset or a speakerphone.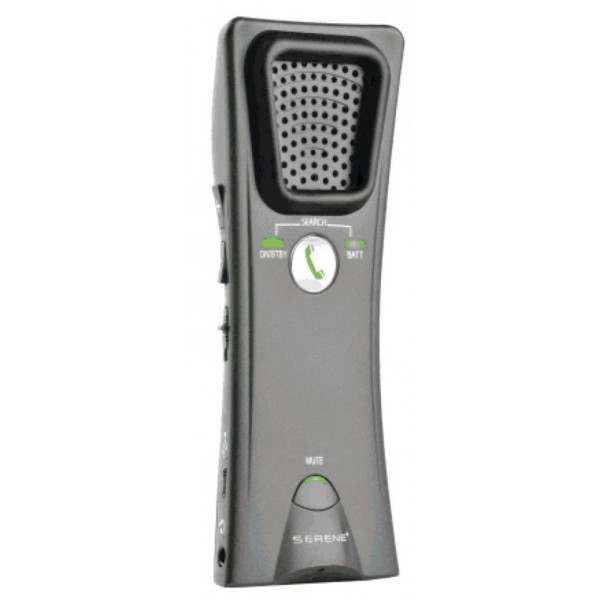 Features of HearAll Cellphone Amplifier:
Amplifies incoming sound up to 40 decibels (100 times louder)
Works with virtually any Bluetooth smartphone, as well as the iPod and iPad.
Adjustable tone booster amplifies sound frequency that you can't hear well.

With this tone booster, you'll be able to hear and distinguish similar sounding words.

Latest Digital signal processing (DSP) technology eliminates static and distortion for easier listening.
Padded receiver grill for added comfort and noise isolation
Built-in T-Coil Mode allows T-Coil users to hear sound clearly through their T-Coil hearing aid, without static or interference.
Selectable speakerphone mode, together with the magnetic visor clip, allows for hands-free conversation in the car.
Click here to learn more about the HearAll Cellphone Amplifier.