AbleNet Inc. is a "world leader in assistive technology, curriculum, and services to help individuals with disabilities lead productive and fulfilling lives."  They offer a vast portfolio of assistive technologies designed specifically for individuals with disabilities.  One of their products is the Blue2 Bluetooth switch.
The new Blue2 Bluetooth switch provides single or dual switch access to all switch accessible apps or software on iOS 7 (or later), OS X Mavericks (or later), Windows, and Android devices!  It works wirelessly and connects via Bluetooth and is easy to set up.
How to set up the Blue2 switch:
Turn Blue2 on using the ON/OFF switch.
Activate the pairing button on Blue2
In your device's Bluetooth settings, select BLUE2.
Activate the mode button on Blue2 to select a mode.
Set up any settings for switch access within the app you'll be using on your device.
Blue2 is now ready for use with your device and app!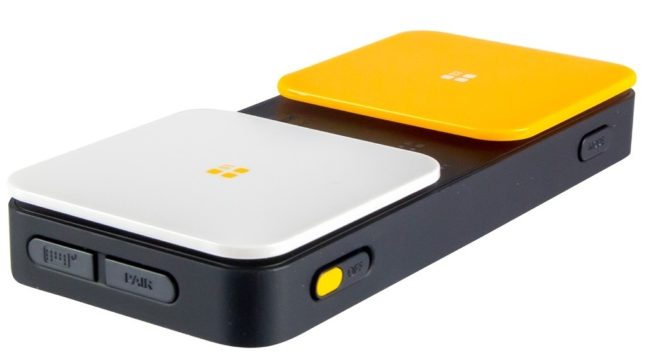 Other features of Blue2 Bluetooth Switch:
Long-lasting battery life
Rechargeable battery
Sleek, modern design
2-year limited warranty
Requires 40% less pressure to activate than the original Blue2
2 external switch jacks for use with almost any wired switch
2 built-in switch activation areas
Ability to program 1 to 4 custom keystrokes for use with any app or software
Multiple modes of operation for compatibility to all apps