Text-to-speech technology is a game changer for those who are otherwise unable to communicate with those around them.  For today's blog, I wanted to introduce you all to three text-to-speech apps.
3 Text-to-Speech Apps
The following apps are available on both Android and Apple devices.
Predictable is an award-winning app for people with speech problems.  It is a sleek, simple, and smart way to communicate.  The app simply speaks out the messages the user types.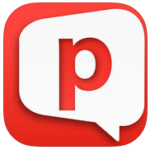 Features:
Intelligent word prediction
ModelTalker Voice Banking allows users to use their own synthesized voice to communicate
Option to use any of the 36 iOS voices
Accessible via Bluetooth switch box
No WiFi needed to use most of the app; only needed for updating news stories and sharing via email or social media
Click here to learn more about Predictable.
RogerVoice is an app that allows the deaf or hard-of-hearing to have a phone conversation.  It uses text-call technology, which provides two types of services over phone communications:
Automated real-time captioning: allows users to read a written transcript of the correspondent's spoken words, using voice-recognition technology.  The correspondent's words are instantly displayed as text messages on the screen
Automated voice synthesis: allows users to write their own message to their correspondent, who will receive a voice response.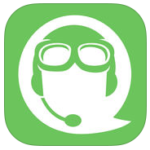 Features:
Internet connection is required for use
Application only allows for VoIP-out calls

Incoming calls are not yet allowed

Suitable for deaf, hard-of-hearing, persons with hearing loss, persons with difficulty speaking, and more
Can even transcribe voicemails
Save and reread all of the calls
Click here to learn more about RogerVoice.
Touch Voice Gold "provides outstanding Augmentative and Alternative Communication (AAC) features for the speech impaired."  When using Touch Voice Gold, users are able to speak their needs and feelings with those around them in real-time.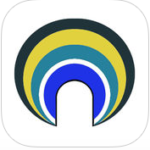 Features:
Transforms the iPad into an AAC device for those who are unable to produce natural speech on their own
User-friendly interface is ideal for those with mobility and dexterity challenges, specifically affecting their ability to target and touch communication buttons with their fingers
Requires internet access
Click here to learn more about Touch Voice Gold.