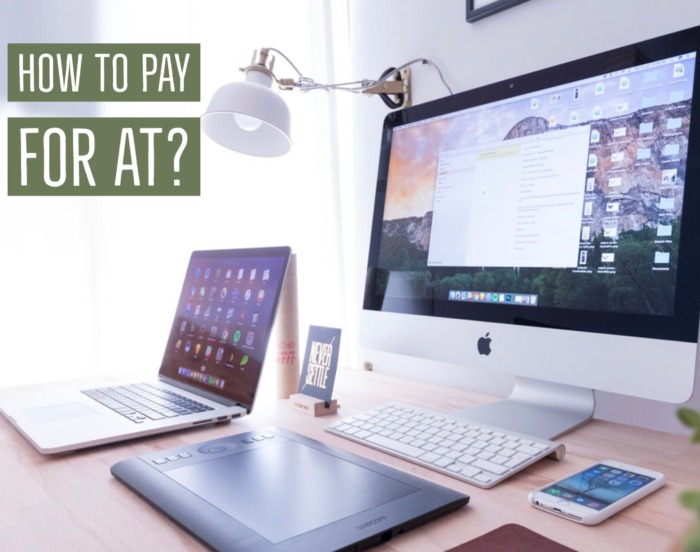 The two overarching goals of the INDATA Project is to educate Hoosier's about assistive technology and the acquisition of assistive technology to help individuals make educated decisions about what device(s) is a best fit for a person's needs. We accomplish these goals by providing educational and hands-on opportunities such as weekly tech tip videos, podcasts, full day trainings, device demonstrations, and operating an equipment lending library.
Once a person is educated about the equipment and has been able to get their hands on the AT through the program, how to pay for the needed assistive technology is often a challenge. Here are some of the places to look for funding options:
Insurance
State Programs
Disability-focused organizations
(Disability-focused organizations usually operate nationwide and often have state and local chapters.)
Employer
The ADA requires employers to make reasonable accommodations for a person with a disability who is qualified for the job so they can perform the essential functions of that job. Click here to learn an employer's responsibility in providing reasonable accommodation. 
Public schools
Public schools can often pay for special education technology tools and other technology that is written in an IEP.
Social Organizations