In the past, I've written about different controllers available for the Xbox or Nintendo Switch.  Now there's a brand new Access Controller available for the PS5 console!
The PS5 Access Controller is an "all-new, highly-customizable accessibility controller kit designed to help many players with disabilities play games more easily, more comfortably, and for longer periods."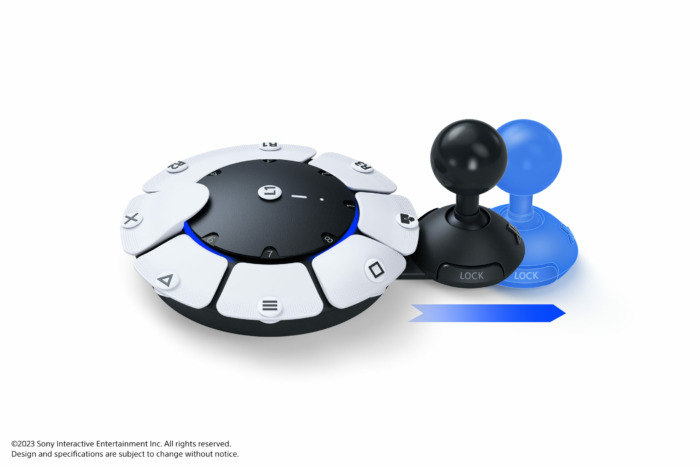 The Access Controller was developed in collaboration with accessibility experts.  Each controller will include a wide array of swappable buttons and stick caps so players can create different layouts that work for their "unique strength, range of motion, and physical needs."
Overview of PS5 Access Controller:
Players can use the controller on flat surfaces, orient it 360º, or easily secure the controller to an AMPS mount or tripod

They can also adjust the distance of the analog stick from the controller

Each Access Controller will include:

Analog stick caps (standard, dome, and ball stick cap)
Button caps in different shapes and sizes, including:

Pillow button caps
Flat button caps
Wide flat button cap (which covers two button sockets)
Overhang button caps (which benefit players with smaller hands as they are positioned closer to the center)
Curve button caps (which can be pushed if placed along the top or pulled if placed along the bottom of the controller)

Swappable button cap tags for players to easily mark which inputs they map to each button

Through the Access Controller's four 3.5mm AUX ports, players can integrate their own specialty switches, buttons, or analog sticks
Click here to learn more!
To register for updates on the controller, click here.